My Big Brother
August 13, 2011
My Best Friend.
My Other Half.
My Big Brother.
Your there and I'm here, but it feels as tho I'm there and your here.
We exchange stories to take each other on adventures.
We explore each other's mind's and push out the worries for a few.
We talk when we have the time; but are constantly sharing the love.
I look outside my door and don't see you walking down the hall;around the corner;& up the stair's anymore. It hurts to know its almost been 3 year's since we've been able to be around each other long enough to get on each other's nerves. The coming home visits are the best, but the hardest part is watching you and mom say your goodbye's all over again and watching the look in her eye's as you walk away uniform and all; off on another mission for this country. I've gotten her to understand now tho, were growing up and life have new journey's for us to take up on to continue our life's ahead. I love you. Stay Strong, and be safe.Your doing the right thing. No one should ever tell you different. Its almost like your my hero now, I look back and visit the big blue house we grew up in and just think about how much time and memories has been throughout that house to make it the way it is today. I look up to you no matter how far away you are from us. I miss you being here to be able to talk to when I wanna cry but I'm a big girl now, I can handle my own; because I know you'll be home soon for good to be right by my side when I need you the most.
Love you
Miss You
Let your dream's take you were you wanna be.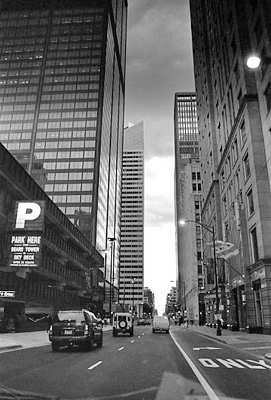 © Alexandra K., Chicago, IL