Other Side of the Sky
June 6, 2011
'I am feeling communists are over taking our country'.'Don't u think Obama is indirectly
supporting Communism?'.I have heard lot of my American friends talking to each other like this.This made me
feel that Communism is some kinda evil one.Many of my friends are the citizen of America.Even
my uncle is a citizen and is working in Carolina.

Ignoring or hating people who follows Communism is just like hating Islam people.We know that not all
the Islam people are Taliban.I am also a Christian and a follower of Democracy,but not a blind Christian
to believe every thing i hear.Sir Winston Churchill once told'A communist is like a crocodile:
when it opens its mouth you cannot tell whether it is trying to smile or preparing to eat you up.When we read it may we we can
smile.But i am thinking why can't a crocodile be a man's best friend.Aren't we are humans to
change even the nature up-side down.If we love crocodile truly then even crocodile will be
our best friend,just like we all know about crocodile hunter Steve Erwin.

Phelps Adams once told"Capitalism and communism stand at opposite poles. Their essential difference is this: The
communist, seeing the rich man and his fine home, says: 'No man should have so much.' The
capitalist, seeing the same thing, says: 'All men should have as much.We all know that China
is having strong economy and are great as America.It's their culture so they are following it
We all know Che Guevara supports Communism.Also we know he ordered to fire more than 700 Americans
after Castro's group won.We know great Britain is capitalist country.But they killed over
million people in the freedom war against Asia.Adolf Hitler once told in his speech'"The streets of our country are in turmoil.
The universities are filled with students rebelling and rioting. Communists are seeking to
destroy our country. Russia is threatening us with her might, and the Republic is in danger.
Yes - danger from within and without. We need law and order! Without it our nation cannot survive."
But we know Hitler killed six million Jews.We know from B.C it's self war is nothing,but to kill all enemies.

I feels we have not to ignore Communist or socialist just because of the blind belief of our
parents.Che Guevara supported communism,but he killed thousands of innocent Americans.Adolf Hitler
hated Communism but he also killed thousands of innocent Jews.Both communist and capitalist
are following a same ways in war.Also we know both America(capitalist) and China(communist) are most developed
countries in world.Hating people for what they believe isn't fair.

People are scattered in many things like caste,creed,religion and now politics.It's
always good to hear old people advices but always more fair to leave their old blind belief of
them.Together we may make this world a better,safe and kind place to every one of us.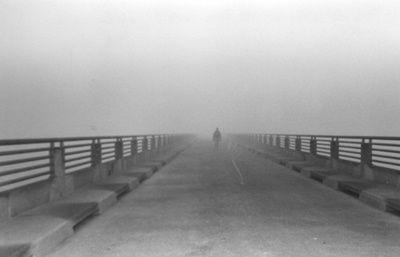 © Becky G., Westerville, OH