What Defines an American?
April 27, 2009
To be an American is not where you live or what your heritage is. Being an American is a way of thinking and a way of life.

Anyone born in the United States of America can claim to be American. But does the American flag hang from their front porch? Do they support our troops? Have they fought for our country? Part of being an American is sharing the common belief of freedom, and liberty, and justice for all. To believe that and to live it your life by that margin, is what truly defines an American.

"Life, Liberty, and the pursuit of Happiness." Every American knows and understands these words. We learn these words in schools and from our family. But, only a true American can live by these words.

When you picture an American, what do you see? Do you see a soldier, a man or woman? Does an American have an image? Being an American is what is on the inside. It's a state of being.

In conclusion, an American is not a person; it's the way one lives their life in the great United States. It's a belief; it's a guideline to guide you through life. Most of all, it's an image we uphold in this world and today's society.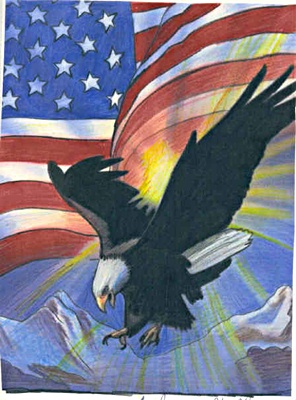 © Andrea G., Middle Village, NY