The Luck of the Draw
May 18, 2012
Summary:
King of Hearts...
Ace of Hearts...
Two boys...
Best friends...
What's a girl to do?
Echo Reynolds hated the very thought of moving away from "fun-in-the-sun" Arizona to "doom-and-gloom" New Jersey. From day one, she planned to spend her Junior year un-noticed... that is until she runs into "King of Hears" Jessie Adams. He is the very definition of a sun-kissed Alpha male and he seems to have the hots for her. Jessie will stop at nothing to charm his way into her heart. Echo finds herself falling for him... but there is something holding her back. Jessie's mysterious best friends Ace (of Hearts) Person, keeps creeping into her mind...
Soon she finds out Jessie isn't the guy she made him out to be... not at all... can Echo escape from her own tragic fate? Or will it be up to someone who has always been protectively watching over her?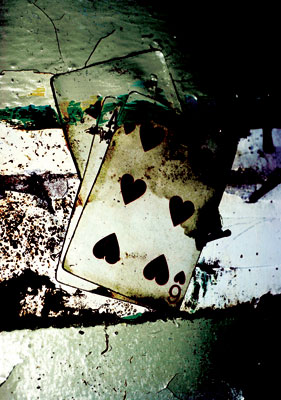 Brianna M.
The Luck of the Draw