The Never Outhouse
February 26, 2012
Summary:
Emmalynn and her family went on vacation. Her family returned home, but she did not. It was almost time to leave when Emmalynn had to use the bathroom. She found her way through the woods of the Bristol, Tennessee campsite to the outhouse. She went in and never came out. The story starts off with a part of Emmalynn's writing that one of her three bestfriends, Kylie, has kept. It ironically says, "I often find myself wondering if people would miss me if I was gone."

No one knows if Emmalynn is dead or not. She's been missing for a few months and the police haven't found her body. The story takes place in Chattanooga and combines the personal lives of the three best friends, Dakota (Cody,) Kylie and Farrah. Each of the girls has their own secret that they keep to themselves, but is later revealed.

Their freshman year at Bickson High School brings them through tough times, struggles, laughs, hurt, pain, confusion and still no answers as to why their best friend is still missing. Dakota is a cancer survivor who smokes to "ease her pain" and to keep her mind off of what she's been through. She's the loud mouth of the three but can be sweet when she wants to be. Kylie is the rebel who runs away from home. Her father was killed in relation to drugs when she was little, and she often resents her mother for remarrying within a year. She's also the one who's most sensitive about Emmalynn's mysterious disappearance. She meets a homeless a man in the beginning of the story, who later becomes the one who understands her the most. Farrah wants to be an actress but has no family support. She's never met her father and her mother neglects her.

The girls encounter many things together and some on their own. It seems like it's always one thing after the other. They are determined to find answers to Emmalynn's disappearance – even if the answer happened to be in front of them the whole time.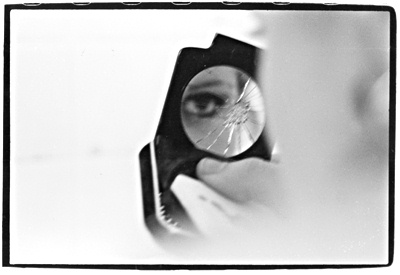 Cheyenne G.
The Never Outhouse