Holmes Academy
December 7, 2010
Summary:
Holmes Academy, a special school for children trained in the powers of detail and discrepancy. It is a school for modern day detectives and snoops. A school where on the way to class you get lost in secret passages, have to solve riddles to get through doors, and study poisons and murderous weapons and the art of clue finding.

Angie Hilversum, a strange and straightforward girl with an obsession with snow globes and yellow rain boots is invited to attend the school by personal invitation of Dean Ames. She gets a full scholarship which causes upset on campus, but also curiosity to why this girl was special enough to be invited.

Angie meets several people along the way, including friend Jenna Brevies, a terribly shy girl who dislikes being sent to a school for detectives; Will Porter, an upperclassmen who is the big snoop and gossiper around Holmes Academy; Chaz and Diana Sylvan, two stuck up rich twins who can't stand Angie because of the so-called favoritism she got from Dean Ames.

Besides classes, fights, and the occasional having detention monitored by a basset hound, a boy dies in his bed and it is summed up as a suicide. Angie is the first on the case, the first to conclude that it couldn't have been suicide, but that there was a murder in Holmes Academy.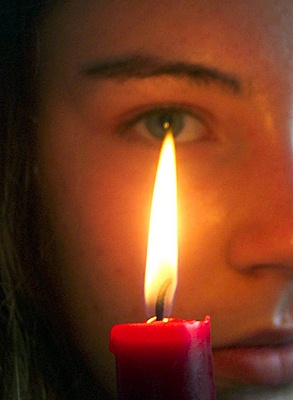 A.C.Worsham
Holmes Academy