New Orleans: Where the Fun Never Ends
December 21, 2016
Walking through the French Quarter, I see the mississippi river and the movement of the of the city. The spirit is unexplainable, but for surely a spirit other places don't have. The sun shining, feeling humid, and moist. I notice that New Orlean people are very social. Some telling stories others listening. The streets are lined with buildings that consist of dacade elegance, most in the dusty process of rotting buildings. Music fills the streets with the upbeat sound that makes me want to start dancing.
Walking further into the French Quarter the more i hear jazz music. Jazz musicians are everywhere. I thought to myself, back in California they're valuable but here in New Orleans they are just any other musician on the street. I felt gray, sad, also happy to the rhythm of the music. Mainly tourists dancing, having a great time. They inspired me to join. Not knowing how to dance, i still felt welcomed by the people.
My cheeks were red from all the dancing. My mouth was dry and I was hungry. I'd heard that in bourbon street they sell a refreshing beverage named as a "hurricane". While walking to bourbon street, I analysed my surroundings, amazed of all the beautiful movement.
" Show me some boobies ! ", a college guy screamed.
I looked at the guy with a crazy look and mugged him. Not knowing what the hell was going on.
"Welcome to New Orleans darlin", a elderly women said.
All i was thinking and aiming for was getting a hurricane to satisfy my thirst. Finally, i saw the bar called "Big Easy Daiquiris" known for selling the best hurricanes. I walked inside looking at the place from the rooftop to the floor. I quickly noticed the the big slushie machines.
" One hurricane please", i asked.
" Alcohol with it dear?", the bartender asked.
"no thanks!", with excitement i responded.
After getting my beverage, I continued to walk while sipping my hurricane, just exploring and learning New Orleans. I took advantage that here in New Orleans you're allowed to drink 24/7 and walk around with alcohol as if it's nothing. People here are like a "patchwork quilt". They all have different skin colors, voices, and races. New Orleans' are generous and loving people that love to talk!
It was 8 p.m and it was starting to get dark. I better get a ride and go back to the hotel. I flagged a taxi. The taxi driver was a dark toned old man with a big beare. It wasn't even five minutes and he was already telling amazing historical stories about New Orleans. As he was talking i thought to myself, New Orleans is the city of imagination and the birthplace of jazz. I hope i take the spirit of New Orleans back home besides the beads.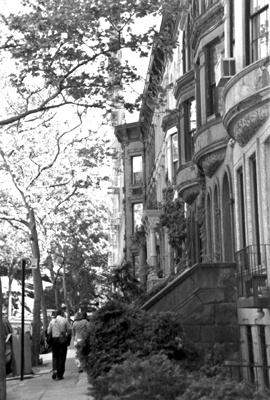 © Sarah M., Phoenix, AZ