The Lights
MAG
I turned and slowly began to walk down my street, peering through the snow-covered windows. Each house radiated shades of red and green into the starless sky. The once-familiar neighborhood seemed straight out of a storybook, a sort of Cindy Lou Who world. As I wandered, my gaze landed upon one familiar object in each house: a Christmas tree. Standing tall, dotted with trinkets of all shapes and sizes, each tree was beautiful. I turned and faced my house, glancing through our front window to see the Menorah's flickering candlelight. There were no ornaments, no trinkets, no festive red and green lights. The Menorah stood alone, naked metal with a flame.

Trudging back through the mountains of snow crammed onto the curb, a chill of solemnity ran through my body. Of all the lights, why were mine so different? I walked up the front steps and turned the doorknob. The smell of potato pancakes and melting wax immediately ignited my senses. Hanukkah had begun.

Growing up in a Jewish household, I've never really experienced the glitz and glamour of Christmas trees, or stockings hung by the fire. I never read The Night Before Christmas, and I've certainly never decked any halls. When I was little, I used to feel lonely. When my friends drank eggnog, I drank Sabbath wine. When they garnished their wardrobes in vibrant reds and greens, I remained in monotonous navy blue. I used to watch The Christmas Story and wish I could awaken on Christmas morning to a flowing river of presents, run down the stairs, and dive into the swift current. I never did.

Every sunset, for eight nights, I lit the Hanukkah candles, starting with two on the first night, and ending with nine on the last. "Baruch-atah Adonai, eloheinu melech ha'olum ..." My mouth moved in unison with my brother's as we recited the Hanukkah prayer. Lighting the Menorah was always a solemn act.

"Dignity. Pride. Remember the miracle," my father always said. This never meant much to me growing up. Knowing my friends were out playing, I yearned to be like them. Why couldn't I celebrate Christmas? Why did I have to be so different?

I'm older now, and I've begun to understand so much more about my faith. I realize the meaning of my prayers, as well as the significance of my holiday. I find the Menorah, with its shimmers of orange and red reflecting off the brazen metal, to be beautiful. I know what I stand for, and I realize that no matter what lights are sparkling from my front window, the lights of love will come from within.

So, as I light my Hanukkah candles this year, and watch my neighbors lighting their Christmas trees, I know it's okay for our lights to be different. I know it's okay for me to be different. For now, when some other little girl walks down our road, she'll find out she's not so alone, and her light inside will always shine to light the way home.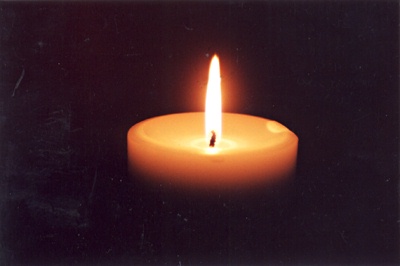 © Anonymous