The End
MAG
The bleachers were filled with parents, girlfriends, and crazy paint-stained friends. The humidity drenched my pads and jersey and sweat beads of despair fell from my cheeks covered in eye black, which for 48 minutes had made me feel bigger and stronger than I really was. I walked off the field thinking, The season is over? All this work and this is how it ends? The annoying parent bells were no longer ringing and the chant from the last minute of the game, in hopes that we could score one more time, was replaced by resignation.

As I neared the huddle of screaming sobs and underclassmen apologizing to seniors, I replayed our last chance at tying the game: I was wide open in my shooter's spot and the pass from the midfielder trickled off the top of my stick; I turned to see it go out of bounds. Catch it before you shoot it, Rhett! Geez. I joined my team and covered my face with my hands as our coach tried to ease the pain.

"Boys, you worked your butts off all season and I couldn't be more proud of how hard y'all fought in this game. You can't win them all. Be proud of yourselves and keep your heads up."

I looked back to see parents coming toward us and I saw the signs fall off the fence from the final rain. The end was here. The seniors, my role models, were leaving soon, and I would never play with them again.

I turned to see Neth standing right in front of me, fighting back tears with a faint smile. He grabbed me and whispered, "I have loved playing with you these two years and I can't wait to hear about the things you do. You better bring this team back next year to this same spot and win."

We got back on the bus and left our lacrosse season on that rain-drenched field in Houston. We wondered about the what-ifs, but we were sure of one thing: we were a family, we left it all out on the field, and we would be back next year.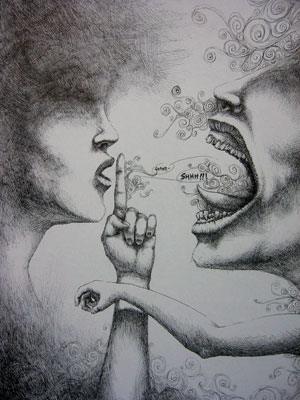 © Anonymous