Sacramento, My Home
December 8, 2016
I wake up to the heartwarming sound of tiny birds chirping. I open the door to my balcony and feel the refreshing breeze and the heat of the sun hit my face. As I look out I see the blinding white capitol surrounded by the greenest grass, carefully trimmed bushes and gorgeous roses all sorts of colors, it's stunning. There's so many things to do here, I wish I could stay longer.

To be honest with you, that's only half the truth about Sacramento. In my world I wake up to the sound of strange voices at my drug dealing neighbors house, at 3 in the morning! As I walk home I try to avoid going through the ghettoest parts sadly filled with homeless people and catcalling assholes. Most lawns have crisp yellow grass you can hear under your feet, it sounds like burnt toast. I try not to trip over the jankie sidewalk cracks with trash all over. Gross, the smell of burning rubber across the street.

Sometimes I wonder what my neighborhood would be like if all these wack people disappeared. It wouldn't be the same I think to myself, they give this neighborhood character. I feel like I don't appreciate Sacramento like it deserves to be. I mean Old Sac is so beautiful, the fairytale looking carriages are enchanting and the tower bridge has some flaws but it's breathtaking. My neighbors do what they do but they keep it real. I adore them, they're kind of like family to us. My house is old and a bit broken down but I wouldn't trade it for anything in the world. It's the place where my mom grew up and where i've spent most of my life.

I will always accept Sacramento as my beloved hometown, flaws and all.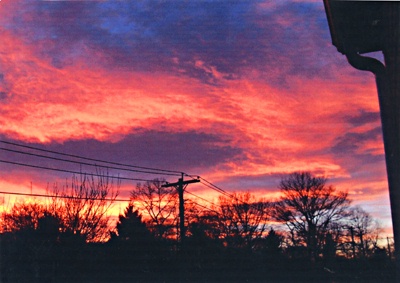 © Robbie M., Milford, CT