Don't Cry, Princess
June 29, 2016
It was the first day of kindergarten and I wanted to be anywhere but. In my five years, I had been sheltered at home. Taught everything I needed to know in the basement by my mother. So as I sat there at the desk looking at everyone trying to write out the alphabet, only one question ran through my mind, "Why am I even here?"

Unlike the rest of my classmates, I had not gone to preschool, so I knew absolutely no one. I only wanted to be back at my house playing dolls with my baby sister. I'll admit, I cried quite a bit. But I was homesick- severely homesick. And absolutely no one wanted to be friends with the freakishly-intelligent crybaby that just appeared out of the blue.

Actually, I take that back. There was one. He was a quiet kid set apart from the rest of the class because of his skin color. I didn't even notice then that he was different in that way, I just knew he was the only one who offered me a seat.

"Why are you crying, Princess?" he eventually asked me.

I looked at him. "I'm not a princess."

"But you're pretty and wearing a dress."

I don't remember exactly what we said after that, but I remember that my tears dried quickly and we colored many pictures.

Every morning after that, he'd call me 'Princess.' He soon became a loyal servant to me, which was flattering and strange at the same time.

"Can I cut your hair, Princess?" he asked on one occasion while holding a pair of safety scissors. When I refused, he shrugged his shoulders and said, "That's alright. I wouldn't want to ruin beauty anyway."

About halfway through the year, he found me on the playground staring up at the monkey bars.

"Don't worry, Princess. It's easy." He taught me how to do it, a skill I brought with me even to this day, though most monkey bars are too small now. After I got the hang of it, he got down on one knee and smiled.

"Will you marry me? I really love you, Princess."

I could have done anything in that moment, but I ran as fast as I could from him.

To this day, I don't really know what happened to that kid, but I know that without him I wouldn't have made to where I am today. Every single time I hit that mountain, I still hear his voice, "Don't cry, Princess."
Thank you. From your Princess.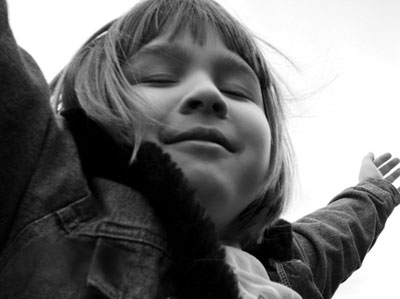 © Morgan C., Fridley, MN