My Place
January 21, 2015
Many people have a "place" they call their own. A place that they feel so good in, that nothing can affect them. For some people that might be a restaurant, locker room, maybe even in a car. The thing about this place is that it gives you a tranquility and freedom at the same time. You can be free and at peace simultaneously, you can be yourself and not have to worry about anything that would make you act otherwise.

No pressures to conform or act in a way you wouldn't naturally. I have such a place, but mine is between the pages of a notebook. A vast rippling ocean of new white pages waiting to be stained by the ink that will create worlds between their pages. I love to get lost in this ocean more times than I will admit to many. When the day is cluttered with activities that still boggle my mind, there is a comfort in picking up a pen, a creator or words. The fountain from which words flow from in their quest to join together and create written thoughts.

Writing my thoughts across the new white pages and trying to sort them out. To make sense of what happened in the day. "Did I understand that conversation correctly? What did she mean today?" all trying to be answered in my notebook. The one place I don't have to worry about how I react to what someone said, where I can let my thoughts and feelings flow straight from the mind onto the page.

There is also nothing like the feeling of seeing a page fill with little scratches or ink, which are little bits of your soul laid out across the page. When I finish I look down at what I've done and I can say it is an amazing feeling seeing your heart and mind on those pages. This is as pure and uncut as I can get myself to be, with no limits as to what I can write and what I can do. Many people's "places" limit them to what they can do, but being in my place I can be in exotic lands where I make the rules, or I can wear my heart on my sleeve and write the truest of truths. Create characters that are embodiments of what I wish to be, or create characters that are larger than life.

Once I begin to write I start to lose myself on the pages. There is no longer a distinction between my mind and the pages, this small notebook that seems insignificant contains my thoughts. My deepest thoughts, my very essence is bound within those pages and I wouldn't trade anything for an opportunity to continue writing in my notebook. My pen and brain connect and as neurons fire the pen writes, almost instantaneous. When all is done, I am left to marvel at the unity that can exist between such a small object and my soul.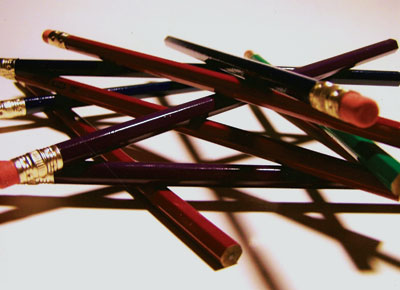 © Nicholas K., Weldon Spring, MO