"Suddenly I see, this is what I want to be"
February 14, 2013
"Everything around her is a silver pool of light,
The people who surround her feel the benefit of it,
It makes you calm,
She holds you captivated in her palm."

I have never been able to relate to the lyrics of KT Tunstall's song, "Suddenly I see" until I met Ramona Capello. Polished from head to toe, poised in a tweed suit, and ready to share her story, she captured curiosity from everyone in the classroom. Being a total feminist, I already chose her as my favorite speaker in Marshall's Global Leadership Program simply because she was the only female lecturer.

Ramona's life seemed to be the epitome of the American Dream. As a farmer's daughter, she knew that one of the only ways to socially progress is to study hard. She earned a scholarship to USC and studied business administration, also my major. Graduating as the valedictorian and receiving admissions to Harvard University, she later became the CEO of Corazonas Foods, helped Nestle expand two-fold, and brought a wine industry to 400 million dollars. How did she do it all?

"Make naiveté your best friend," she preached. Currently, I seek a career in marketing. However, according to Ramona, having a vision is not enough; I need to work hard and believe that diligent individuals have no inhibitions in a male-dominated world. Watching this thick-skinned woman strut around in her power heels, I realized that "this is what I want to be." Spending many hours in Leavey library and madly pursuing my passions in these next four years will get me there.

"She makes me feel like I could be a tower,
A big strong tower,
The power to be,
The power to give,
The power to see, yeah, yeah"

As I examined Ramona, I noticed something underneath –an aura of pain – that shone through her façade of perfection. Having faced thyroid cancer halfway through her career, Ramona still walked into Corazonas Foods with a bright smile and ecstatic energy. I realized that one's skin may grow thick from being selfless. I admire her determination to help her team thrive and to be a positive influence amongst life's greatest struggles. I want to mirror the same resilience in my studies and in marketing. Ramona also taught me that in order to be a winner, I need to help others win. Any organization should not focus on the leader, but rather value team-winning.

Dressed in my Talbots suit in the business lecture, I imagine a career in marketing biological products that sustain the environment. However, this vision is not magical or lofty; diligence will be the helium that keeps my dream afloat. I hope one day, I can look back at my life and see that it is also the epitome of the American Dream: brazen, hands sore from gripping pencils for long hours, head with a clear vision, tired but always pushing forward. With the opportunities at USC, I have got the "power to be" an even better version of Ramona.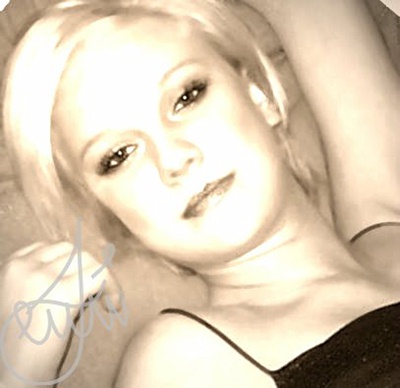 © Jennifer H., Sparks, NV