Something Powerful
January 15, 2013
I've always wanted to write something powerful.

You could spend months and years searching for that moment…that perfect moment when you realize that new and original idea that no one else has come up with. The eighth color in the spectrum, the Andy Warhol of the writing world. A piece no one could ever have thought up…no matter how many hours they stared at their computer screen. A true masterpiece.

Such a thing is hard to accomplish in a world that's been around for thousands of years. Billions upon billions of people have roamed the earth…some of them scientific and mathematical geniuses like Galileo and Albert Einstein, others musical masterminds like Rogers & Hammerstein and Led Zeppelin. Most, however, are simple people, living every day life and certainly not adored by millions. Every time I think of the thousands of other people who have the same dream I do, I die a little on the inside.

One look at the New York Times bestseller list and every dream of being a fantastic author I had was shot down. How could I possibly compete with the constant string of ridiculously popular dystopian-style novels? What did I have to offer that could be held up against Stephen King, J. K. Rowling or Laurie Halse Anderson? The dark romance, fantasy and supernatural genres are certainly not my forte. So where does that leave me?

With something powerful. The fact is, each of us is trying to make our permanent mark on this planet. We each want to leave a legacy, so we're not forgotten. But our legacies don't truly lie in our fulfilled dreams and financial successes. No, we leave our legacies with our friends, our families; with the people who we touch in the duration of our lives.

So instead of sitting in front of your computer screen for hours, praying for that one brilliant story to begin writing itself through your fingertips, spend that time making your mark on the lives of the people around you. As you push through life, battle your own personal demons, have unexpected adventures and experience true grief, something blossoms from you. A new story, a brilliant one, completely original and beautiful.

Yours.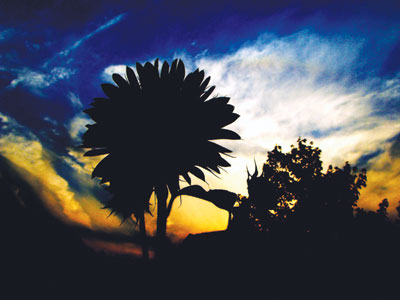 © Brian M., Fishers, IN