Metaphorical Sprints
July 7, 2012
Slow down.

My ears are ringing from the vibration of dead tennis balls on hard surfaces in the late night atmosphere---fans off, lights flickering, heart beating furiously---slow down. I hear this four, if not five, times a day---here on this late summer night on the tennis courts, I feel it hit me before my racquet can hit the ball. I am constantly told to slow down---by my dancing fingers on the neck of my violin, sleep-deprived nights doing schoolwork, endless driving to extracurriculars, daily school announcements, character development in stories, blog posts, relationships with people---life. Slow down. My life moves in lightning speeds, and I am often swept by its aftermath. I walk in this labyrinth, lost amidst the mist of ambiguity and resolute fear. When my convoluted mind collapses within itself, my life inevitably embarks on its rapid journey. Lost is my high---speed is my high---living in the fast lane, yet never really being aware.

He says, slow down. Your serve isn't making it in.

Mental obstruction. I'm inspired by the silence---inspired by the subsequent ricochets of Wimbledon tennis balls. My expression is deadpan---lost in the utopia of written words, falling from the present. I become intent on winning and finishing the match. Slow down. I'm intoxicated by the vibrations of my strings, the break of the serve, the endless winners that slowly disintegrate as I speed up. I am intent on ending quickly---quick enough for me to sit down and unleash my raw inspiration.

Match point. Slow down.

Five of 8 o'clock. I have one point---one chance---Wimbledon semifinal against Djokovic. I make a quick glance to the window, as I have all night, as if I'm waiting for something---as if my past is sitting at the front desk on Friday night, as if it will come back to resurrect me, as if it awaits me on its sweet chariot. Rather, I see the ghost of my past, and I can only think of running ahead. Slow down. The yellow-green hairs of the tennis ball are asphyxiated by my fingers---a dual desire to spite it in this suspenseful moment and to divulge deeper. I am slowing down. Toss up, contact point, net flinches.

Match lost.

They say, slow down, and they take away this natural high of living life ten steps ahead of myself. I am falling under slow weights, concurrently invigorated by the speed. The faster I walk, the faster the past dissipates into nothingness---
and I am left with myself and the future.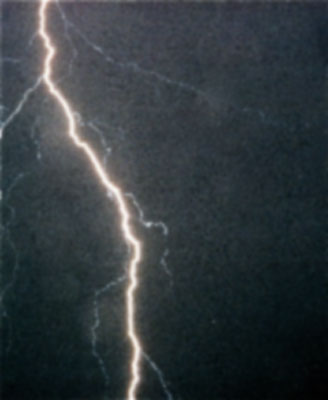 © Zachary C., Arlington, TN