I'm Not Crazy!
July 19, 2011
Ever since I have been a young child, I have been a different person in my head. I am Sarah (last names differ), and I am put in a bunch of different situations. When I was younger I was part of a family with an uncountable amount of children, but as I got a little older I managed to organize them and I knew each of them individually, and knew their ages.
I don't remember all of them now, but I do remember quite a few. Three of my "siblings" and I were the same age, but not quadruplets. No, we were a few months apart. We were not adopted, either, so I don't quite know how I had THAT figured out.
Out of us four "same-age siblings", I was the youngest. Tim was the oldest, then Taffy (Don't ask how I came up with that name, I guess I just had GREAT taste. Then Jeffrey (Jeffrey, not Jeff. I got into quite a lot of fights with "schoolmates" over that. I hated when people called him Jeff), and then me.
My oldest "brother", John, was the guardian of all of us, as our parents were always gone. He was great for the job, but young, I think he was in his early twenties. He had a girlfriend for a while. Marilyn was her name. (I chose her name as Marilyn because I was reading the Alice McKinley series at that time, and the protagonist's older brother's girlfriend's name was Marilyn, and I took a liking to the name). I remember liking Marilyn.
I had younger "siblings", too, two boys and two girls, but I only remember the girls' names, Sally and Polly. I was very close to one of my younger "brothers", and he was very sweet, so I am shocked at the fact that I would forget his name.
I had an older "sister" too, named Banana. (I am not insane to come up with that name; it is my REAL sister, Leanna's-pronounced Lee Anna-nickname). I don't remember her being in my "life" too much, but when I gave her an important role, she was pretty cool. As cool as older sisters get.
If you have ever watched PBS Kids GO, you might be familiar with the TV show CyberChase, and TV show featuring three kids, Matt, Inez and Jackie, who are sucked into CyberSpace and must defeat the villain of the show, Hacker, while using basic math and teaching basic math to viewers. I was obsessed with this show for some time, and Matt, Jackie and Inez were my "friends" in the life inside of my head.
I had a "boyfriend", too. His name was Jamie, and I remember really liking him.
As I matured (and ran out of ideas) I decided to change my mental life. (That's the cool thing about living a separate life in my brain; I can change it WHENEVER I want). I got tired of CyberChase, of Jamie, of THAT many siblings. So now my "life" changes frequently,-weekly, sometimes daily-but most of my "characters" stay the same. I ALWAYS have an older brother, twin brother or older/twin brother figure. (For some weird reason, I have always wanted an older/twin brother). His name is always Tom.
I will occasionally have a younger brother or sister, name Petey or Anastasia. (Yes, I got the name from the FOX movie "Anastasia"). I have now upgraded from Jamie, and have a "boyfriend" named Brent. He is a great match for me and he is great. Of course, I am not shallow enough to make him perfect, but of course I make him a good kind person. The sad (and slightly good) thing is that when I enter the "dating world" in my REAL life, it will be hard to find someone as great as Brent. But being picky about relationships can be a good thing, and I am not so crazy as to try to find someone EXACTLY like him.
So there you have it, my "life". Most people with imaginary friends are very young or crazy, but I think myself to be pretty normal, and I am not very young, I just have always liked that "second life" to entertain me when real life gets too boring.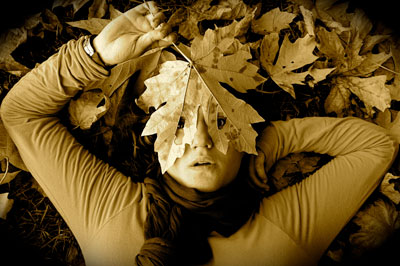 © Garrett M.