Hounded by a Hummer
December 4, 2009
Here's a part of my life in the form of a metaphor.
(Use your imaginations.)
I was a car and the person I cared about was also a car.
We were driving down the thruway, following each other;
same speed, he was in the lane next to me, everything was great.
But then, he did a detour, leaving me alone on the road.
I didn't know where he went or what was going on.
I finally found a map and found out where I was headed.
I was doing fine by myself when all of a sudden,
he comes back onto the road; pretending like he never left.
Well, I knew that I would follow him to the ends of the earth still
but my friends became the signs on the side of the thruway.
They told me what I had to do and I finally -after staring at those
signs for months- decided to listen to them. I did my own detour.
I took the next exit and got off the thruway.
I was doing good but every now and then
he would try to mess me up by following me. I didn't fall for it.
We came to a fork in the road. His life to the left, my life to the right.
I was ready to burn up the tar and take off down my life's street but
he wouldn't let me. He turned into a stop sign, a red light, and even
"police line do not cross" tape. He was so set on me following him
into his life that he was taken back when I wanted to go on my own.
He tried to stop me; so here I sit. Waiting for this light to turn green,
watching as my life plays out in front of me while I can't do a thing about it.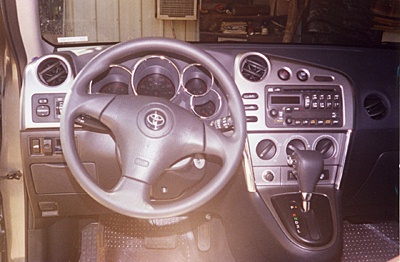 © Warlito B., Tamuning, GU