His Girlfriend
November 27, 2009
She was looking a bit worried as our parents discussed getting us together that Sunday. Even though I knew what the answer would be, I asked her, "What's the matter?"


"Well, Sunday is supposed to be Sam's and my special day, but, you know….." she whispered rather sheepishly, almost as if it were my fault.


"Mom, I don't think she wants to get together." I wasn't going to be sensitive this time. I just came right out and said it. I was tired.


"Oh!" My mom and Renee's dad both seemed a bit surprised. In fact, he even seemed a bit upset. Mr. Cuttle had never really liked the idea of his daughter having a boyfriend, let alone her allowing the fact to control her every action.


Renee kept up the act. "Well, you know…..he always comes over on Sunday….." she said. She wasn't one to realize when she was being selfish. Her main concern in life was getting her way.


"Rachel's leaving on Tuesday," her dad protested. "She can still come over," he assured my mother.


My mom already realized what was happening. "We could just drop by for a little while, you guys could just say bye.." she offered.


Renee just stood there, not saying anything, but positively radiating beams of "No…..I don't want you to come over at all."


Renee and I had been close friends since we were eight years old. We met through soccer, we had some mutual friends, and we had some of the same interests. It worked out. At first, she was too scared to ever spend the night. I respected that. I was rather shy. She asked the pizza joint employees to put the cheese pizza on the buffet, because I was too scared to ask. I moved to Asia when we were eleven. She was one of the few friends I actually stayed in touch with. Every summer I came home for a few weeks, and we would spend time together. We still acted like eight-year-olds sometimes: we had alter egos, we were movie stars, superheroes, and princesses…..the first summer I came back, we started a movie series. Nobody else ever actually saw it, but it was fun to make and fun to watch. She would spend the night at my house and I would spend the night at hers. It was non-stop being-a-girl time. The second summer we got along better than we ever had before…I think since we knew that I was only going to be there for a couple weeks, we had to make it count.


We had our little fights, and our interests separated, but we always worked everything out. Renee had depression and over-reaction problems…. I tried to stay patient. I wasn't exactly perfect all the time either. Even with our differences we developed a sort of best friend relationship after a while.

Last summer I came back for an entire month. I was excited. I was tired of Asia, tired of school, and I was looking forward to vacation and hanging out with my friends. But when I finally met Renee, after another year had gone by, she wasn't Renee anymore. She was Sam's girlfriend. He was all she ever talked about. They went to church together Sunday mornings, and he spent the day on Sundays. He called every night at nine o'clock, because that was when the free minutes were. She wore the jewelry he had given her. Everything that she did or liked was somehow tied in with Sam. Besides the fact that I had obviously taken a back seat, she acted as if I was simply jealous and immature because I hadn't found somebody yet. I didn't want to find anybody. No fourteen-year-old is going to meet Mr. Right!!!


She didn't want to get together that last Sunday. She got together with Sam every Sunday, and my leaving for another year was not going to make an exception to that rule. I had cried the summer before after we had said goodbye. I didn't cry that summer.


Renee dumped her boyfriend in art class a couple months later. She had decided that she "just didn't really love him anymore." She was really upset. I played along and I consoled her via e-mail, but, by that point, I had realized how selfish a person she was. Ditching old friends for a new boyfriend isn't something that anyone can do without suffering consequences. Eventually, the old friends are going to wise up and move on.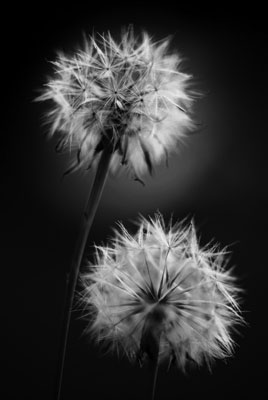 © Daniel H., Durham, NC