Sacramento,My Home
January 11, 2019
The sound of birds chirping in the morning always gets me in a good mood.The wind,the threes,the nice sunny sky and the small charming neighborhoods.Walking to the park ,friendly neighbors saying "hi,isn't it lovely here".The homes are beautiful,rent is no struggle ,new schools ,the employment rent is great and everyone has a job.The family gatherings ,the safe feeling walking outside alone it doesn't get better than this .
Did you really believe life's actually like that here?well it was all a lie. I live in the South side of Sacramento where the schools aren't the best.I live in a neighborhood where people have probably been robbed a few blocks away .If you drive by an alley you will probably see a lot of homeless people .Rent here has gone up this last few months.Living in a good ,pretty safe neighborhood cost a lot of money and manny people can't afford that so we live in house on the opposite side of town .The traffic is crazy around here,getting somewhere will make take you the longest time once people get out of work.
Our society is divided by rich people and not so wealthy people .The people who live downtown probably don't have to worry about walking down the street alone.On the other hand us not so wealthy people do worry about that.Being the state capital we should be a better place to live in.We shouldn't be divided by economy everyone deserves a home and a job. At this point all the homeless do not help our society neither do families have to worry about if they will have enough money to make it through tomorrow.
We need equality ,we need better economy ,we need to work together as one .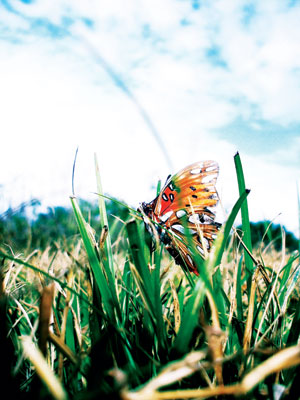 © Ashley B., North Port, FL