How to Save a Life
MAG
October 28, 2014
Step one: Acknowledge that you're losing him. When he comes to school with burns up and down his arms, know that it isn't "no big deal," as he claims. When he casually jokes about destructive behavior, notice the haunting look in his eyes that suggests there is nothing casual about it.
Step two: Be there for him. Argue with him when he says that no one would even notice he was gone. Ask to go to the bathroom during class so you can hold him in the hallway. Leave your phone at full volume all night in case he needs consoling. Cry with him in his car. Cry with him at the park.
Step three: Constant prevention. Text him under the table so he doesn't hang himself in the bathroom. Don't give him pain pills, no matter how big a headache he says he has. Take away his neckties. Kiss his wounds. Tell him how much you love him. Tell him you don't know what you would do without him.
Step four: Lose yourself in your pursuit. Put his life before everything. Fall apart when he tries again and again. Cry in the school parking lot when you realize that nothing you do will ever help. Your efforts are not enough.
Step five: Admit you have nothing left. Back off. Watch through the window as other students approach the principal. Call his mom. Retreat into yourself. Knit him a scarf as he spends Christmas in the hospital.
Step six: Let him try one last time.
Step seven: Enjoy the sun. When he smiles again, feel its warmth against your skin. Carve out a permanent place in your heart. Learn that happiness feels like loving yourself. Hold him and his new boyfriend. Tear up when you tell him how happy you are that he is alive. Forgive him. Embark on your own dreams, knowing that he is now safe.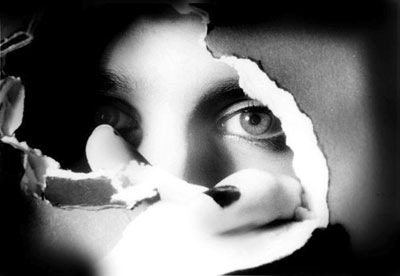 © Tabatha B., Peoria, IL