Master Sargent Howie
May 30, 2019

Educator of the Year
Master Sargent Howie is my ninth grade naval science teacher. He is my favorite teacher, but he can be the scariest teacher too. At first I was scared to death to talk to him, but I realized that he was really nice. He is a very outgoing and caring person.
Master Sargent Howie teaches naval science. Naval science isn't an ordinary class. He teaches us survival skills, drill, fighting, and we exercise. In this class, we also prepare for inspection, morning parade, and honor platoon. For practice fire drills and intruders, we practice carrying injured people and how to escape out a window. Only a true leader can show people how to accomplish all these tasks.
This teacher is extremely outgoing and funny. He always makes a way for everyone to be included. Also, he cares about everyone, but he is not afraid to point you out for something you did wrong. He always makes jokes and tries to make the students laugh. I think that it is important for students to have a teacher that will make you laugh even on your roughest days.
Master Sargent is a great example of a leader and role model; he sets the example for every cadet. He always has his uniform in perfect condition and makes sure your uniform looks good too. He insures everyone has a role in the platoon. He can also tell if you are having a good or bad day by your body language. He always says that you can ask him for his honest opinion, and he will give it to you.
Master Sargent Howie is a great role model and is supportive. Not every teacher is a Marine that pushes you to do your best every day. Even though he looked scary at first, he is the best teacher I have ever had. I think that every student should have a teacher like Master Sargent Howie.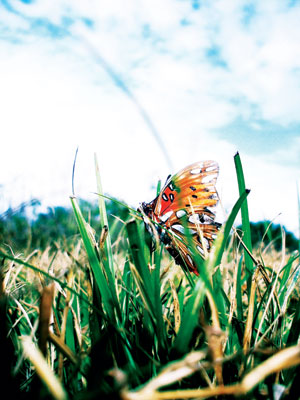 © Ashley B., North Port, FL