Feedback on Cold
February 10, 2018
"Cold," a breathtaking poem by Audrey Ng, uses touching imagery and visuals to draw in the reader. It is constructing into the shape of rolling hills or waves, depending on your perspective. Audrey is not telling a story but is instead detailing something greater: the raw power of human emotion and selfish thinking.
I loved this poem because it captured so many in short, simple lines and gorgeous figurative language. I particularly loved, "And/ Some/ Day/ We will/ All go deaf/ To the sound/ Of dreaming." This phrase captured my thoughts the moment I read it and could not get it out of my mind. It was provoking, beautiful, and serious all at the same time, just like the rest of this poem.
"Cold" is one of the greatest poems I've read in Teen Ink so far. Do yourself a favor, open the February issue, and discover a hidden gem among the inked pages.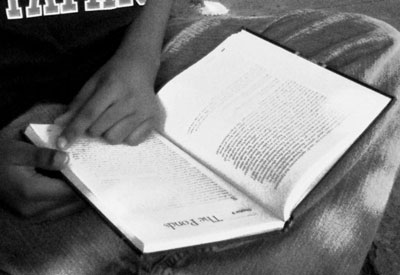 © Allan L., Plano, TX