Why Don't We Care?
MAG
Not too long ago, we read a novel in my school that touched on the topic of saving the environment, and our teacher, being a "tree-hugger" (as the kids call her), had us write an essay on an environmental issue. Immediately, ideas popped into my head and I was eager to start, but something made me stop.

"What is an environmental issue?" one kid asked. "What if we don't care about the environment?" another complained. "It's not like it affects me."

These comments astounded me. I have always cared about the environment (my dad's a park ranger) and assumed that others did too. From the look on my teacher's face, I could tell she felt the same way.

"An environmental issue? You all know what that is, don't you?" Lots of kids shook their heads. My teacher was taken aback. "Well, I have some examples written on your test, so use one of them, I guess. I can't believe ... "

In no time, I had finished my test and my essay (which my teacher later had me read to the class). I was still amazed at the realization that some kids don't care about the world they live in. More people need to start caring, or terrible things will happen.

In my essay I wrote about logging, which is an important industry, but if we continue to cut down trees without replacing them, it will become unhealthy for us. You see, every tree we chop down reduces the amount of oxygen, which we can counter by simply planting a tree for each that is destroyed. Even though the young trees won't convert as much carbon dioxide for years, it's better than doing nothing.

Many forests already have been lost. Why can't we take care of our world? Are we such terrible creatures that we must destroy everything? Also, it is common knowledge that aerosol hairspray depletes the ozone layer, which is essential to life, but every day in the locker room I see almost every girl with a can. The sad thing is, they know what they are doing and just don't care.

There are so many things that you can do to save our world from destruction. Recycling, of course, is always a good thing, but not everyone has a recycling plant nearby (I don't). There are other ways to help the environment. Plant a tree. Don't waste water. Simple things that, if you make a habit of doing, perhaps others will follow.

I can't stand it when a person's excuse for not caring is "Nothing's going to happen in my lifetime, so why should I care?" Sure, the chances of something disastrous happening are slim, but I want people to realize that if we don't deal with it, someone will have to eventually. Do you want that to be your child? Your children's children?

When my teacher told me to read my essay to my class, I was a little embarrassed because I didn't want everyone to label me a "tree-hugger" or a crazy environmental freak. I realize now that if being a tree-hugger means you care about the environment, I'm a tree-hugger 100 percent. I just wish more people were too.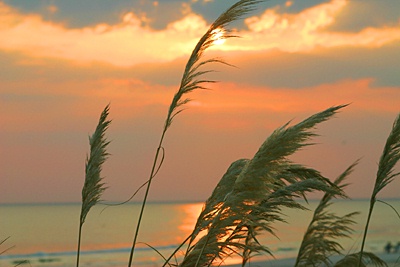 © Jonathan L., LaGrange, GA