Obligations
March 16, 2013
Do people have an obligation to the less fortunate? What does that responsibility entail? If you believe that you really have such a responsibility, why do you think so?

Most people have a gut feeling that dictates that they do have some sort of responsibility or obligation to those who have less than them, but according to the Bureau of Labor, only about 25% of Americans volunteered in 2012. The Census Bureau says that about 15% of Americans live in poverty. If we assume that everyone else can donate a few hours a year to help, what is the missing 65% doing? Do they assume, like many, that their responsibility is 'covered' by taxes? Maybe this is justification for some people, but it shouldn't be. The fact that so many people seem to believe this can only mean that people are too self-involved to look beyond their own noses and realize that their responsibility extends beyond what they owe to their family and friends. They are yet to realize that they have a responsibility to the betterment of society. Why do people so refuse to acknowledge this responsibility? It could be either a flaw in human thinking to believe that they have no responsibility to anyone more than those who appear in their day-to-day life, which would be an universal problem for which we, as a society, can assign no personal blame *or* it could be a refusal of each person to look past their own nose, which would be a personal flaw for which we could blame each individual. While some could argue that even a personal choice is the fault of a societal issue, those who argue such nonsense would be the same people who argue against free will, and therefore will be ignored as irresponsible people seeking to avoid personal responsibility.

Once we have established that the majority of Americans shirk their communal responsibility, we must discuss the effects of an attitude when it becomes so prevalent. These effects are truly detrimental. People suddenly begin to believe that it's not their problem when Israelis and Palestinians bomb either other or when racial cleansing sweeps Darfur. It produces a society of passive citizens: useless citizens. Just as a laissez-faire government is an irresponsible, immoral one, a laissez-faire society is a dead, useless one.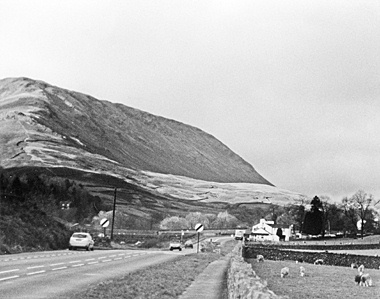 © Eleanor J., McLean, VA