Insecurities
March 13, 2013
Clash, bang, clatter, creep,
The sound is defeaning,
Never to cease.
With glazed eyes your ears hear the shatter,
And glance back, to ask "What's the matter?"
Frustration, confusion, disorientation sets in.
Did you not see my destruction begin?
It's pasted on my forehead,
Taped 'round my middle,
The words escaping from my lips are a sign of it, too,
Oh, what dangerous inflictions a secret can do.
I can hear the cackles,
Embedded in my head,
The stomach-churning smirks
At something I said.
My feet kicked from under me,
My face unwillingly kissed the cement,
And concrete love-marks were left there instead.
No remedy, no cure, no medication could ease the pain.
No, this was a wound that never seemed to stray.
The days slowly drag on,
But the pain is only ceased when a forgetful mind helps to focus elsewhere. . .
But even elsewhere can lead me back- how trivial!
How trivial this may seem!
Such a scratch cannot hurt like that,
Oh, you must think me weak.
But the body depends upon the health of the mind,
So how can I strive with the current state of mine?
Thrashed and abused,
Distracted with doubt,
And you ask, "Dear girl, how did this come about?"
It's a cycle you see,
Torturous and devout to its course,
Beginning with joy,
My confidence stacks in twigs,
Slowly but surely filling my veins,
When I decide to step one toe into the light,
And judgment, ridicule, insults are revealed,
Smashing my weak sticks and stashing them in a field,
Far from my grasp.
I lie naked, abused, no protection at bay,
But you still have the nerve to ask what has made me this way.
You think that you know me,
And it is easy to misconceive,
For you don't know me,
Until acquainted with my insecurities.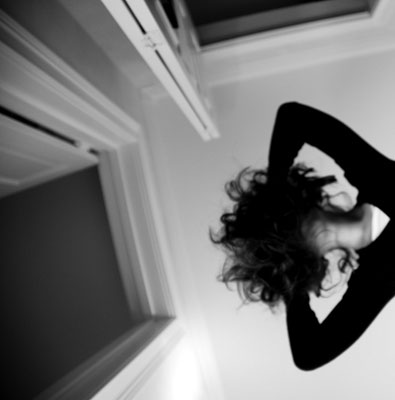 © Sarah M., Blairsville, PA