Am I a Bully Too?
May 19, 2012
If someone were to ask you if you were a bully, regardless of what the true answer would be, you would most likely answer that you weren't. I have always considered myself a decent and caring person who would never bully someone else. In fact, I believe I would rush to the aid of a friend or otherwise, who was a victim of bullying. Perhaps you are sure that you would do the same since it would seem a natural human impulse.

However, before either of us makes this assertion, maybe we should take a moment to understand what bullying truly means. The definition of bullying is to use superior strength or influence to intimidate someone, typically to force him or her to do what one wants. Thinking further on this took me by surprise, and it leads me to wonder… Have I bullied before? How often do I "bully", and, more importantly, do I even realize when I do?

It has often annoyed me that we automatically assume bullying is simply done through violence. Although it is usually executed by 'ganging up' on someone, this can be in a variety of ways besides the plainly physical. For instance, I have been verbally abused by groups of girls who pushed me to desperate measures because of my inadequate appearance. The pressure to be what they wanted felt so forced upon me that it often led to self inflicted violence, and I would define this as a type of bullying.

Who is to say though, that bullying is only limited to the school ground? Have we not bullied when negotiating the price we want for a particular item that an owner refuses to lower? Do we not bully when we succumb to road rage and use demeaning and degrading terms while we force a fellow driver to the place we want them? How do we treat our coworkers, our friends, or even our spouses?

Children are only victims of their parent's treatment. If we are short tempered and pushy towards our children they will in turn be pushy towards their peers. Developing minds learn by example, and if we allow violence into our homes through television we are ultimately advocating violent behavior. By not speaking against violence, we are speaking FOR it. Naturally our children will learn that violence is acceptable and carry that principle with them to school.

I believe that in order to defeat bullying in our children, we should first examine ourselves. Blaming youth for bullying is ignoring the larger picture. If we stop to improve ourselves we have the chance to affect this growing problem. The root of us all is our youth, and our youth are only products of what we as society give them to grow in. If we expect our youth to change their ways, I think it only fair that we expect the same of ourselves.

So I pointedly and unashamedly ask you… Are you a bully too? It's not too late to do something about it. Stand up, stand against violence, and together we can make a difference.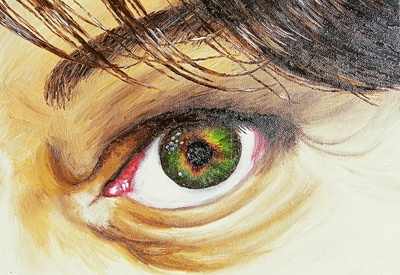 © Alyssa G., Charlotte, NC