Bystander
MAG
January 14, 2010
I didn't know,
I didn't know,
I didn't know,
I am a bystander.

You guys all said
Boy, she is so strange
She walks like she
really needs a cane

Remember when
she brought a leotard last year
to practice?
Yeah, I remember that, you all said

Annoying, you called this girl
Stupid, you called this girl
You mimicked her dances, her looks, even her smile
And then I asked, after a while:

What? Who? Who is this girl?
She's over there
Let's go take a whirl
Come on Come on
It'll just be a second

Okay, I'll go say hi,
I thought as they beckoned.

Robot Girl was close, close enough to hear everything we said
when we approached her, she turned so white, she looked
nearly dead
and then a thought began to echo in my head
What am I doing?

My friends all laughed, they wouldn't let her pass
No teachers said anything, they knew it wouldn't last
the girl was just a girl, she wasn't in their class
and she was talking with her friends; they assumed, they didn't ask

The girl's eyelids were purple, dusty and lined.
as she burned her tormenter's faces into the darker parts of
her mind
And a gasp escaped my throat, I wanted to show a sign
That I was not one of them, I do not associate with their kind

And so a struggle came – and what was I to do?
I had been where that girl was before, I had lived it long
and through
so I was frozen between a line, not one way or the other
What had the girl done to my friends that made them hate another?
And when I was frozen, I could see her tears
running to her mom hoping we'd all just disappear
fear of coming to school tomorrow or maybe ever again
And as the bullies cheered, the people who were once my friends,
that's when I decided this was going to end.

I was a bystander. Not anymore.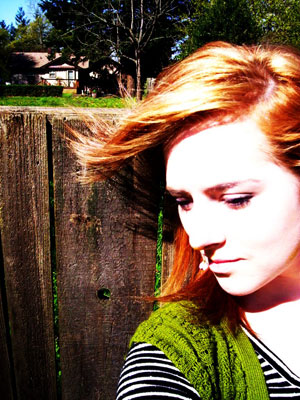 © Anna K., Portland, OR