Deadly Silence
March 30, 2015
The baby was crying in the other room, demanding food. Alone with my child, I rose to go feed him. Then he went silent. "Elijah?" I called for him.
His usual giggle didn't answer me. Running to the nursery, I discovered a shaded form reaching into the crib, its hand clenching my son's throat. Screeching, I flung myself at the monster. My body froze by some paranormal force other than fear as it turned around, my child's lifeless body in its grasp. I couldn't wrench my eyes away from Elijah's corpse.
Desperation made me sick as the creature slid towards me, seeming to not even touch the ground with its feet. Its hands were curved into gruesome claws, its arms coated in rotting flesh, and a foul stench permeated the air. My child's body was flung across the room. Then the creature's hand pierced my chest. I finally looked into the beast's eyes.
It wore the face of my late husband.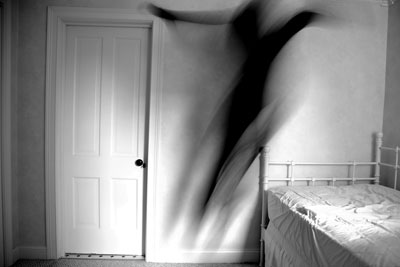 © Sarah M., Blairsville, PA