A Vow
November 7, 2014
One sad night, crickets chirping…. Two friends out for a party, as it ended the night turn dark. The cloud covers the moon. The silent night as no cars is out on the street. The two friends begin to walk toward their block. They walk and see a beautiful white girl in a white dress. One friend said, "Hey beautiful". She looks up and with a smile on her face.
"Hey lets go follow her", said anxiously one of the friend.
"I feel unsafe about this but ill follow you", as the other friend said it nervously.
They followed her to a dark alley, she points at them and she disappears to the dark night. One of the friend felt like there was someone behind her. He looked; in the corner of his eyes he saw a bloody white dress with a pale white face girl.
"Hey hey hey hey…… come one lets go dude"
"Yeah lets go , something giving me the chills".
The two friends walks a little faster, they was quiet the whole way. Ding Ding, The guy received a text message. "I'm taking you both". As one of the friend walk away to his house the other said, "Hey I'm going to spend the night".
"Sure why not"
The night slowly ended as they both fell asleep. They seem to walk out of there body. They see their own body. It wasn't a dream. They both were dead. They were both ghost staring at their dead body. They saw the same girl. She disappear into the air , while she said ," I vowed to come get you."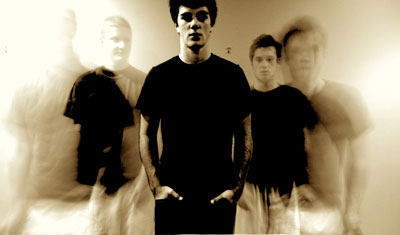 © Brian M., Fishers, IN