Loyalty
June 24, 2012
That's when my life ended. No, not when the scream rang out. Not when I heard the shot. Not when the force of the impact sent me to my knees. My life ended when I turned around, gasping for air with a giant dent in my bulletproof vest and I saw HER holding the smoking gun.

She was everything I remembered. Her red hair hung in tangled strings from the bottom of her helmet and her curved frame was bulked by a bulletproof vest and BDUs. And the worst part was she smiled at me. She walked over to me as I lay there, ribs smashed.

"You're fighting for the wrong side, you stupid boy." She whispered. Tears welled in my eyes, and they weren't from the bullet. Her eyes – the ones that used to laugh as she kissed me – were cold as ice and just as forgiving. I spat a gob of blood at her face and she laughed, a haunting sound.

"I'm surprised you had the guts to do that. You always were so spineless." She traced my stubble-covered jaw with a finger, sending twinges of terror where there used to be pleasure. "I love you, you know." My hands shook. I wanted so bad to believe her.

"What we had is gone. You let me go when you joined the Alliance. You betrayed me, and you betrayed everyone we cared about." My voice shook and I felt like I was being torn apart. Years of avoiding her and it ended in this…. She stood up.

"No, you stupid boy. You betrayed me. The Alliance is glorious! One day the injustices will be undone!" Her eyes glowed with a feverish delusion. "Join the victors, Andrew." I shoved myself onto one elbow, pleading with my eyes. She laughed again and chills ran through me. "We can conquer the world! Nobody will give us orders!" I stared solemnly at her.

"That always was what bugged you. You can't just do as your told, you selfish b**ch." Her face fell.

"Come now, does it have to be like this?" I set my face grimly.

"Yes, it does." In a burst of strength I whipped out my pistol and sent off a shot. My lover and best friend fell to her knees, blood dribbling from her skull and her last scorn frozen on her face. "I'm sorry Alice." I mumbled, pulling myself up onto shaking legs. I guess we all choose our sides.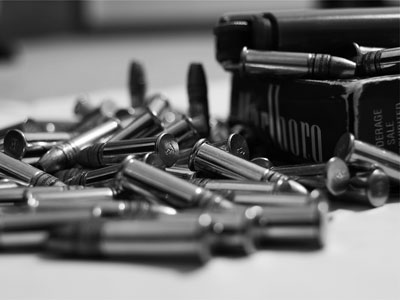 © Noah P., Platte City, MO