Gone In the Night
June 22, 2012
Orion winked at me as I opened the door to our "house". Shutting the door and turning around and throwing my ruck-sack and traveling cloak aside, I was knocked to the ground as seven pairs of arms wrapped themselves around me.
"We missed you," the kids chant.
"I missed you too," I reply I a slightly tired voice, "Now kids, its late you should really go get some sleep. Run along, all of you."

In our single room house there wasn't enough room for seven rescued, orphans. So under a concealed trap door, I had built an underground chamber that served as a "bedroom". And that is where the kids raced to, trying to be first. When the kids had all disappeared through the trap door, I sank into a low stool completely exhausted.
"What were you able to trade," a low voice asked?

And out of the shadows appeared my right hand man Brendan.
"I was able to trade that chair for a jacket and a ball of yarn. And that old man gave me two dozen candles for some of herbs I found on the way to town. And other little things, but I don't think it is enough! Brendan, how are we going to get by and-"
"Shhh," Brendan said striding over. "I don't want to hear any of that we'll get by, you'll see."

And then his strong arms are around me, holding me close. He had never done this before and it was completely unexpected given the circumstances.
"Are you sure we will because I-"

He put his finger on my lips and looked directly into my eyes and said,
"Nothing will happen that we can't handle together, understand?"
"Yes, I understand."

Putting his finger under my chin, he tilted my head up so it faced him. Then very slowly Brendan started to lean in. Our lips were almost touching when a twig snapped outside.
"What was that," I asked?

Then there was a loud bang on the door as if someone had shoved all of their weight against it.
"Ella, go through the trap door. Hide with the kids. Go now," Brendan said into my ear.

Even at seventeen, he tried to act as an older man. When I reached the trap door I threw it open and jumped in. When I reached the ground, I quickly ran around waking the kids up. Their pale faces glowed in the dark, making them look like ghosts.

Sitting in the silence was torture. What was going on up there? Suddenly, I heard raised voices and fists hitting flesh. Then I heard a gunshot! Glass shattered and I felt, even underground, a heavy object or person hit the floor. Then suddenly it was silent.

Putting a finger to my lips and mouthed stay-here to the kids, I slowly opened the trapdoor and peered out. Destruction met my eyes. Floor boards were ripped up, leaving splintered pieces of wood. The stool I was sitting on only moments ago was in shattered bits. Our only window was knocked out, covering the scene with a glittering powder.

As I looked towards the front of the house, I saw that the door was hanging on one hinge. Near the base of the "door" I saw a pool of blood. Was it Brendan's? Rushing outside, I was able to catch a glimpse of three horses ridding away. On the last horse, it looked like there was a body laid across its flank. With the pale moonlight, I was able to see that the body had the same build as Brendan. And in that instant I swore to myself that I would find Brendan whatever the cost.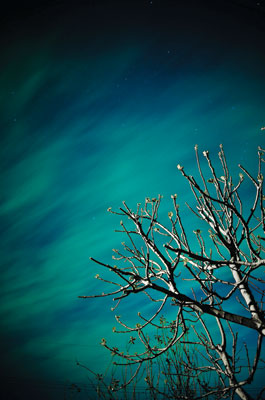 © Chyi-Dean S., North Tustin, CA