The Voices
February 12, 2011
I would tell you my name, If I was sure it was the right one… sometimes I wonder if I ever had a name in the first place. You think a lot when you are like me; because thinking is all you can do although sometimes I wish I didn't have too, sometimes I wished they would take that too; they've already taken so much from me.

They've taken what it is like to feel. I can remember what is like but I can't pretend it is there, I try too. I try to pretend to feel my mother's arms around me when I was sad… but I can't because I can't tell anymore where my body starts or ends.

They've taken what it's like to hear. I can't even hear the birds outside the window anymore. I try to; sometimes I think I can almost hear them but it's just the voices tricking me… they do that a lot; they like to taunt me. They are the only things I can hear now… them, the voices.

They've taken what it's like to taste. I can never imagine tasting; I miss it. I miss feeling the sweetness of sugar and the zest of a lemon… I would eat dog food if I could taste it. I know I wouldn't though because in many ways I am dead?

They've taken what it's like to smell. I miss my mom's perfume, I miss the way that it filled my nostrils… intoxicated me. I missed the smell of the mown grass as I walked through the fields however I will never again… that's what the voices tell me.

They've taken what it is like to see. I could tell you the entire contents of my room but I can't picture it, in my room there were two windows, a bed covered with a faded Barbie quilt opposite there is a crevassed and peeling wardrobe that was older than me and my mom combined. I can tell you everything in there to the detail however I cannot see it, I will try so hard to picture it yet it always appears as a blank. They howl with laughter when I get angry, when I scream inside so loud I'm unsure if I am screaming anymore and I am useless to stop their taunting.

If you are wondering who the voices are, I would tell you that they were the malicious beings that haunted me since I was young, they took pleasure in my grief and agony; they laughed when I cried. I would say if they had a physical form they were dark silhouettes of the night that would snatch you when you weren't seeing them for what they are. They would get underneath you skin, crawl in-between your flesh then they get into your head and talk to you.

If you wanted to truth then I wouldn't be able to tell you because in all honesty I don't know. I can't remember the first time they talked to me, I never saw them. They are just in my head and I can't ever escape it.

"That's right." No please don't, not now not today. "Why not today, you'll just be doing the same thing tomorrow." I might not, I might wake up, I could you know. "Really? If you can do it, escape us now." Another voice added, joining the fun. Please stop taunting me. "Why?"

Why did they do this to me and not to another? I don't know. When I was younger I told my mom, she said "don't make up lies." It got worse over the years; they started to talk to me all the time. I tried to make it to stop but it just made it worse.

I thought if I jumped, it would all stop except it just trapped me with them… all alone with no one but them and me.
"We told you not to jump." You told me too. You said you would stop if I did. "No we didn't, maybe that was you." No I was sure it was you. "Do you even know the difference anymore?"

Did I even know the difference? Is this me thinking it or is it them telling me? Am I really alone?

"Of course you are. Your mom forgot about you when you jumped… she was happy." One of the voices sneered at me. No she didn't she loved me. "She was happy you died." No she wasn't. "She buried you as soon as she could, now bugs crawl across your body." Get them off me. "She didn't even wait to see if you were dead or not." No, get them off me; get me out of here! "Why?" Please get me out, leave me alone. I can't take anymore. Please… I beg you. Please…


In a room with two windows one either side of the bed, set out to replica the room of the girl lying in her mother's arms. The mother sung to the daughter about how much she loved her and wanted her to return, it had been one hour since the girl was declared brain dead but her body still pumped the blood around her veins. Her spinal cords were damaged as she fell or jumped from the top of a eight story building.

The mother knew that her daughter was dead now, couldn't think or even feel yet there was a part of her that thought that she was thinking right now, trying to wake up but then again the mother knew it was time for her daughter to be buried.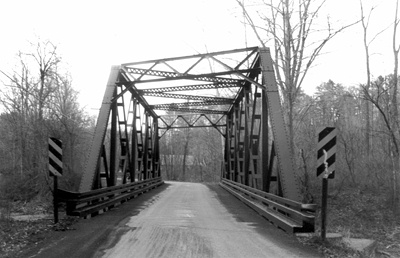 © Simon I., Lansing, NY