The Messenger
January 18, 2011
In a quaint village far, far away there lived a boy named Asher. He was the village's Messenger, a simple job but quite unlike what the title might imply. He did deliver notes to people, but not from anyone they might know. He would travel to the Station, a place only himself and the previous Messenger were allowed to go to and collect all the notes found inside each person's Box. There was a Box for everyone in the village, including himself. The Messages weren't put there by anyone, more like something, some force not understood by the village people nor even by the Messenger. They would appear there, but only when no one was around, for not once had one emerged in the mist of human eyes.

When Asher would go to do his job, there'd not always be a Message in everyone's Box. Some people hardly ever got Messages, for getting them signified you had done something wrong, whether it be minor or tremendously terrible. To get a Message was a bit shameful and Asher had found people start to dread him walk towards them, in the thought that he may have a Message for them. When he did have one to deliver, not many words were typically exchanged, he would just hurriedly place it in their hand and let them read what they had done wrong.

His job was supposed to be an honorable one, but he didn't understand why. He didn't like giving people their mistakes.
One day, he was thinking and wondered what gave them their Messages? Who put them there? What were they trying to do?


The next day when Asher went to perform his job, he found a Message in his Box, something quite rare for him, for he always did as told. As he carefully took out the piece of folded paper, he opened it hesitantly. He had no clue what he might have done wrong in the past day…

There, on the note were three simple words:


Do not think.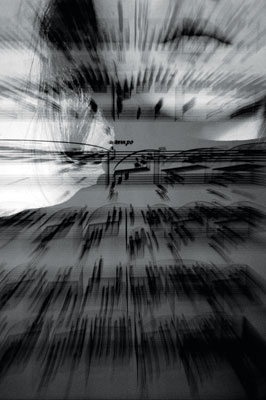 © Sarah M., Blairsville, PA