I Almost Love Him
May 10, 2010
"I'm a highly addictive drug" He pulled me close to him.
"You're too cocky." I said making a fatal attempt to loosen his grip on my wrists. He was clutching to my cuts and they stung.
"You love me because of it." He loosened up a little when he saw I was in pain, but he still kept me pressed against the wall.
"You wish. Love doesn't exist."
"Neither does forever." He leaned his face down to mine.
"Then why bother?"
"Because we have to believe in something." He whispered, just an inch away from my lips.
"I believe in me."
"Believe in me."
"You're not real."
"Not to them but to you."
"I'll be insane." I looked into his eyes as he pressed his lips to mine.
"You'll be mine." I kissed him back and he pulled me close.

I'm Alex Stone. I'm 17 And I'm dating someone only the "chosen" can see. He's a demon. An honest to God demon. But I might love him. This is my story.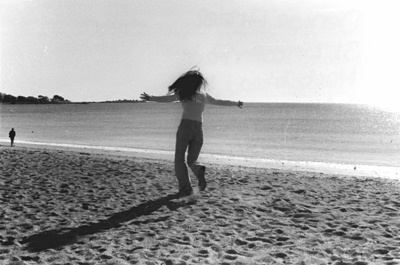 © Denise A., Marblehead, MA