The Grave Keeper Eleven
February 8, 2010
January 7th, 2018, Friday

Jonathan Micah's time was running short. A note, telling him of his death, was delivered to his apartment earlier today. The note read:


"John,




It has come to my attention that the grave you dug up earlier this week
has been ransacked. We suspect it was you. You have until 12 noon on the 10th to come
to us and reveal what you took and return it to the grave.

Thank you for your time,


The Grave Keeper Eleven."

Jonathan had no idea what to do. He phoned the police and they replied that they had never heard of anyone by that name. Jonathan called his mother, but she was of no help. She didn't even know what day it was. She was 95 years old.

The weird thing was that Jonathan hadn't stolen anything. Or so he thought.

Macy Green was his girlfriend and she was in the same boat except, she received a phone call. It told her of what she had to do. She had to kill her boyfriend, Jonathan Micah. By knife though, a bloody death.

Jonathan frantically looked throughout his house, trying to find what he was accused of stealing. He walked to his room and looked for the clothes he wore during the night of the crime. He quickly found his cargo shorts and unzipped the pockets. He pulled out the lining in the pockets and didn't find anything. He then checked the back pockets and a very small piece of cloth was in the left pocket. That was it, he had found it.

Macy Green started crying as soon as she heard her boyfriend's name.
"Grab the knife from your kitchen counter and drive to his house within the next ten minutes. If you don't, we will kill you. You have been warned." The voice said.

Macy started crying even more when the woman mentioned that she might die. Macy thought about her options for a minute and realized that she loved Jonathan too much to kill him.

She waited for ten minutes and a phone call came.
"It is time for you to die." The voice said. The power in her apartment went out and she screamed. She hung up the phone and laid face down on the floor. She heard voices outside the door and she held her breath. A man and a woman entered, they were carrying a body. It had been torn at the stomach. It was blood stained and ugly. It was Jonathan. She wanted to jump up and kill them, but she stayed quiet. She moved silently under the table.
"Search the house," the woman said, "I want her alive."

The man searched and eventually came to the table. He pulled her out, she was screaming, and he gave her to the woman.
"I am the Grave Keeper Eleven." The woman said. Macy screamed and was laid on the couch. They tied her up and gagged her mouth. The woman then pulled out a vial and poured a drop of a green substance onto Macy's shirt. It dissolved, along with her shirt. Another drop was dropped on her stomach. Her stomach started dissolving, revealing her insides. She screamed and two more drops were dropped onto her shorts. Her shorts dissolved and the substance started working its way throughout her body. Pretty soon, she was nothing but a pile of ash.

The Grave Keeper Eleven and her partner left the apartment, never to be heard from again. A mystery never solved. A mystery never forgotten.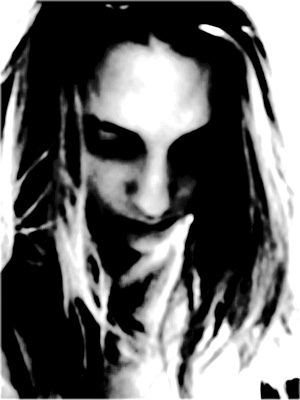 © Maria B., Boston, MA