Hostage
January 29, 2010
Mr. Thompson picked Eddie up and carried him into the school.
Eddie screamed as he watched the doors swing shut behind them.
Mr. Thompson was very cogent. He would just not let Eddie go.

"Your many attainments, Eddie, they are astounding. I mean, straight 'A's' all through high school, it's impressive. Mr. Thompson said as he carried Eddie into a secret underground room.

"What do you want with me?" Eddie demanded.

"I would like to know which company you are affiliated with. The CIA? FBI? Come on, which one is it?

Eddie worked undercover with the FBI. He did not want Mr. Thompson to know that.

"You are not invulnerable, Eddie, no matter how much you think you are." Mr. Thompson told him, chaining him to a chair.

Eddie watched as Mr. Thompson grabbed a crowbar from behind a computer. His full malevolence was coming to light.

"A few years ago, your parents bequeathed to you a set of documents, did they not? I would like those documents, Eddie."

"You are never getting anything from me!" Eddie mocked.

"You know, Eddie, when you are breaking someone's bones, you must be scrupulous to not damage any major organs."

"You're an evil man and your crimes will not be venial." Eddie muttered.

The documents passed down to Eddie were very valuable. They were nuclear missile launch codes, which Mr. Thompson wanted.

Mr. Thompson raised the crowbar and hit Eddie in the arm, shattering a bone.

"It would be an awful thing for me to have to expunge your grandparents, Eddie."
Mr. Thompson threatened, and he pressed a button on the dashboard next to him. Eddie watched in horror as explosions erupted around one central point, his grandparent's house. The explosions seemed to be converging on that point.

Eddie started writhing in his chair. He wanted to hurt Mr. Thompson.

"Give me the documents!"

"Never," Eddie responded, and he got hit in the stomach with the crowbar.

"Fine then," Mr. Thompson replied, and Eddie watched his grandparent's house explode.

Eddie yelled and was hit repeatedly until he died.

Mr. Thompson was never heard from again after that very unfortunate incident.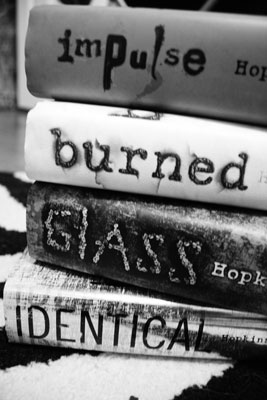 © Bria B.