Estate
January 27, 2010
Marty Pace was eleven years old. Every day when he walked to school, he would look across the lake in his small town over to a very large estate.

This estate was special.

One day, Marty took binoculars out of his bag and peered through them over at the estate. What he saw he couldn't believe.

A man that looked to be in his fifty's was shoving a body through a grate outside hid estate. The man looked up and Marty dropped his binoculars and ran.

I have to tell someone, Marty thought to himself as he ran back to his house.

Marty walked through the doorway into his middle sized house and started to cry.

His mother's arm had been torn off and she was screaming.
"Run Marty!" His mother screamed at him.

He turned to run and he saw his mother's other arm get ripped off. However, no one was there to do it.

Marty's mother screamed in extreme agony as she fell to the ground. Marty watched in horror as his mother's chest began to open up, exposing her heart.

Marty ran from his house and was quickly hit from behind.

Marty fell to the ground face first and he looked back.

The man he had seen earlier at the estate was looking him in the eyes. He was holding the binoculars in his hand.

Marty reached up to grab them but was quickly flipped around.

The man began choking Marty with the string on the binoculars.

Marty's face turned blue as he hit the ground, dead.

Irony. Interesting, isn't it?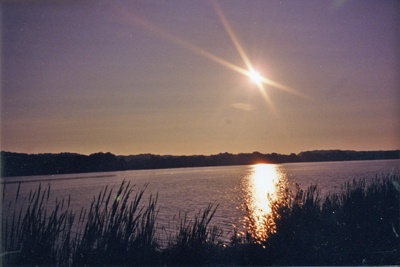 © Gabrielle C., Struthers, OH