I Had To Go (sequel)
November 2, 2009
So there I was, in his arms, breaking down. I finally calmed. He took me out, to where he worked and got me something to eat. I was very shaken from the day but finally being with someone who made me feel safe as a relief. I was so concerned of them finding me, but it wasn't obvious at all where I was.

We were walking through the streets looking at all the shops. By now it was late at night and the streets of Brooklyn were getting scary. There was dark smoke coming up from the metal plates in the street, and creepy guys smoking and wearing gang clothes all around. He held on to me knowing that no one would touch us if they thought we were together. His gang respected women. They would not touch a man with his girl.

But the other gangs were not the same. Andre was wrong.


Someone came out from an alley, fast. He was followed by his crew. They slammed into us, separating me from his arms. I fell and crept back not wanting to get into trouble. They were yelling and cursing in both English and Spanish. Was it a bad idea to escape to here?

He fought them but there were too many. They bogged him down and once he was unconscious, or so they thought, they backed off and ran. He was cut up and beaten real bad when I crawled to his side. Thank goodness he pretended to have lost consciousness. He was bruised, bleeding, throwing up blood, and not in good condition. But all he kept saying was lets go home. No hospital. He could take care of it himself. And so I gave in and let him. We walked there, him crippled in my arms, and took the elevator up to his apartment. I helped him hobble over to the couch and layed him down gently. I was terrified. He told me what to do and I fixed him up. I used a lighter, needle and thread to stitch up the deep wounds. He cringed as I went in and out, telling him how we should have really went to the hospital but he just stared angrily at the wall. And so there we sat, for the rest of the night; him almost beaten to death, and me an emotional wreck.

I wonder what daybreak will bring.

Fingers crossed the cops won't find me here.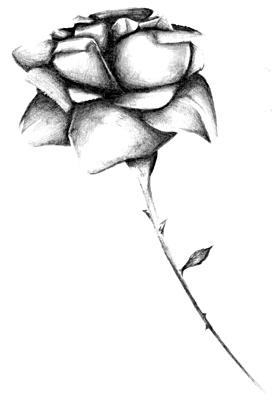 © Yisrawayl G., Philadelphia, PA