It's Coming
October 23, 2009
She pelted down the sidewalk as quickly as she could. Her heart was pumping faster and faster. She threw a glance back over her shoulder; it was still chasing her, quickly closing the distance between them. She ran a little faster. Fear provided the energy that her body was beginning to run out of. Her jet-black hair melted to her sweat-drenched forehead.
"Lucy, come on!" called Martin, who ran in front of her. He grabbed her hand and dragged her along quicker. Lucy struggled to keep up with him.

They crossed into an alley, then dove into a dumpster. Martin gathered her to his chest, trying to soothe her.
"I told you this would happen!" she mused as he kissed her head.
"If I'm with you, I don't care what happens," he replied hugging her closer. She let her head fall onto his chest. "I love you, Lucy."
"I love you, too, Martin."
Lucy looked up and kissed him; enjoying the small thrill that coursed through her body as their lips pressed against each other.
"Quick, hold still!" gasped Martin, pulling away. He cupped his hand over her mouth. Lucy heard heavy footsteps and Darth Vader like breathing outside of their green hiding place. It was coming……..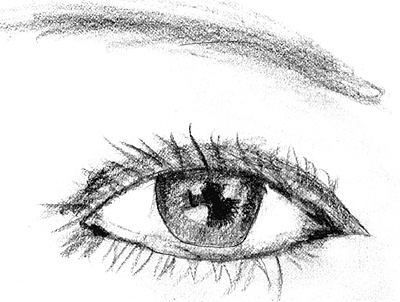 © Natalie D., Fanwood, NJ