Frost Plums
August 13, 2016
Theo tosses me a plum, eyes sparkling. "It's ripe," he announces, biting into his own. I look down at the tart red fruit, coated in lair upon lair of frost.
"Are you sure?" Theo nods.
"Sweet as can be." A mischievous smile slides across his face that makes me suspicious.
"All right," I say finally. I take it in my hand and examine it, then bite into it tentatively. Flavor explodes on my tongue. The frost punctures my lips first, then the bitterness, then the sweetness, enough to make your mouth hurt. The juice floods through my mouth and dribbles down my chin. I take another bite. The sweetest part is in the middle, where also resides the deadly toxic seed. The whole fruit is scarlet red, contrasting vividly with the white. All year we watched them, waiting for the perfect February day when they would be cold enough to pick. Theo always tastes first, because if they aren't ripe, the sourness is almost overwhelming. I wipe the sugary juice of my chin. "Hmm," I purr. "They're perfect. Miniver will love these, we should take one back for him." My little brother, Miniver, is only six years old, and has never tasted the plum before.
"I don't know," Theo says with a heavy breath. "I fancy we get a sack and stash them all for ourselves."
"And where would we put them?" I ask, leaning back against our shady tree.
"In the forest, obviously," Theo says, rolling his eyes. "We'd hide them in an un-insolated nook." I laugh.
"They'd get bitter and warm, I reckon," I reply. I catch myself, because 'I reckon' is not a sentence fit for a lady, but Theo does not care. "And rot, probably."
"Yeah, like you when you get warm, Winter," Theo adds with a smirk.
"I do  not get bitter, and especially not rotten!"
"Uh-huh. Sure."
"And won't you call me Rose, like everyone else?" Theo turns to look at me with skeptical brown eyes.
"I have called you Winter for fifteen years and I am not going to start calling you Rose now." Winter Rose Evaline, that's my full name, but most call me Rose. Theo looks at the horizon. The sky is starting to blend in the dusky reds and oranges of sun set. "I guess I should go get the sheep and cattle in," he says glumly. He winks at me. "See yah, Winny."  I scowl at him.
"If you ever call me that again, I will have you arrested by the royal guards and thrown to the gallows." His eyebrows furrow, but he grins.
"Someone's cranky," he teases. "Handing out executions." Every once in a while, Theo says something annoying and I pretend to threaten him. He stands to go.
"I'll see you tomorrow," he says, standing up.
He disappears beyond the dark trees.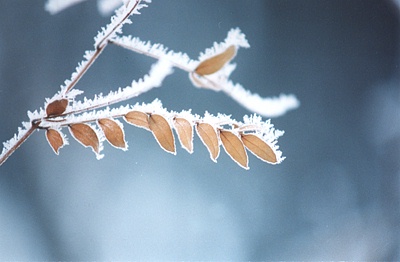 © Allison S., Eau Claire, WI