Why Must I Start Now? (An Extra)
July 7, 2014
3 Weeks After The Debut
I'm laying in bed, tears falling from my eyes onto my shirt, memories are flashing back to that dreadful night. I killed an innocent little girl, I snapped her neck when I bit her because I bit too deep. When Liv found me I was sitting up against the brick wall right outside the door at the debut, the girl lying in the corner where she had been sitting, she looked as though she was sleeping if you didn't notice how pale she was or the blood running down her neck onto her clothing. I later find out that her name was Missy and that she was only 11 years old.

"Adrian, you can't sit in bed for the rest of your life, which is a long time in case you haven't thought about it," Liv says opening my bedroom door, leaning against my doorframe with her arms crossed, her black hair cascading down on her shoulders.

"I can try," I say, pulling my blanket up to my shoulders and lay down, facing away from her.

"You didn't mean to hurt her, your inner vampire took over, there was nothing you could do about it, it's not your fault."

"Then why do I feel so guilty?"

"You shouldn't, it's part of our nature," she tells me completely ignoring my question.

50 years later
Me and Liv broke up three months after I killed Missy when she realized I was grieving still. I haven't thought about Missy very much, by now she would have been 61 years old. Liv and me are still friends, and after the first year of us being apart we dated for another few months to see if it would still work but it didn't. I stopped grieving about Missy about four months after I killed her.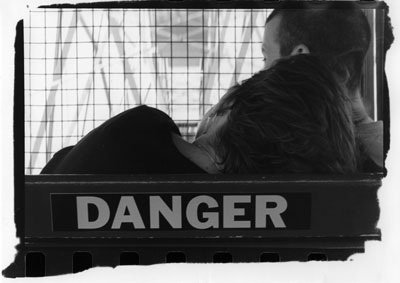 © Katie P., Bethesda, MD