Passing Lights
February 14, 2014
Lights flashed above her eyes, making impressions that she could see even after her eyes were closed. One, two, three… She lost count, struggling to keep a hold on reality. Nurses shouted unnecessary commands from all directions, and white seemed to surround everything. Breathing hard, a male nurse stepped to the side of her bed, his warm hands moving up and down her arm. They moved her into another, smaller, room. Lights that seemed blinding forced her to squint. A small bubble of a voice murmured from across the room.

"...Car wreck… Dad is dead… mom, brother…" And then, once again, a noisy silence engulfed them all. The nurse from before appeared in her narrow vision, his blue eyes shimmering and focused. Feeling tired, she closed her eyes, welcoming oblivion. A sensation of falling made her heart leap, but she didn't wake. Instead, she seemed to fall indefinitely, the blackness of her own mind catching her like a spiders trap.

She awoke in the blackness once more, afraid to touch or feel anything. Everything seemed fuzzy, unreal, and blasphemous. She felt something caress her cheek, and she raised an arm to swat it away. To her surprise, her hand rested on something feathery and large. Gasping, her heart rate sped up, and she reached to further explore the newfound softness. A wing, made up of black glossy feathers, extended from her back. None of this could be right. Turning her head, she examined the two monstrosities. They were the length of two of her arms, and seemingly useless. She thought of birds, and how they had gorgeous wings. They took care of them, cleaned them, and flew- Her wings rustled, and she held her breath. Could she… Could it be? She focused on moving the two extensions, and heard ruffling in response. Finally, with a roar, the two wings extended themselves to full length at her command. She smiled, and stood.

"We're losing her!" Came a shout. A jolt made the girl falter, stepping back a few paces and panting. Gritting her teeth, she flapped her black wings once, just to prove she could. As she did, the walls around her lightened, turning white slowly. She laughed, and the walls lit up with colors of every sort. Colors she'd never seen before, rainbows made of laughter and peace. She spun in a circle, free finally. Her black wings burst with white light, illuminating her figure. She spun faster, her wings shedding the black feathers. Then, nearly as fast as everything had started, it stopped. She glanced around. Another jolt pushed her down to one knee, and her wings became black once again. The fallen feathers attached themselves back, and she screamed. The walls disintegrated into black once again, and she fell to the ground in agony. A final jolt rushed through her.

White lights passed overhead once more, slower this time. She watched them go, and a single tear slipped down her cheek.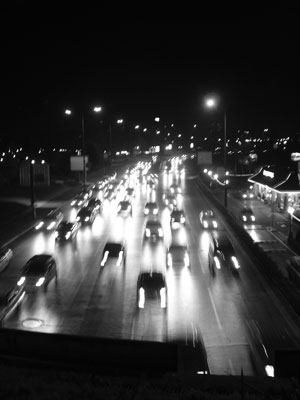 © Marietta S., Pleven, Bulgaria