The Marking
November 12, 2013
??In five minutes and twenty-seven seconds, I would be eighteen years old. My marking would appear and I would become a target. I had been dreading this moment for the past decade. As each passing year brought me closer to marking age, the fear in my mother's eyes increased. Her originally raven black hair had become streaked with gray prematurely. I tried to reassure her by pointing out Felix had survived his marking year, but she would not be consoled.
??Three more minutes.
??Mother always did worry too much, ever since I can recall. However, her anxiety escalated after my father was found dead. I barely remember him, but I remember the haunted expression on Mother's face. His body had been located floating in the river just a few miles from our village. She was beside herself. Felix was only eleven at the time and already man of the house. It was speculated as to whether it was an intentional drowning, but eventually it was ruled an accident. Mother burned the note with "Sorry" scribbled in my father's sloppy handwriting when she thought Felix and I were asleep, and has been an emotional wreck since then. Some days she was like a block of steel; others, she would cry if she scalded the milk. My birthday is bound to be one of those days.
??One minute.
??These are the last sixty seconds of being seventeen. Before the mark. I grip the edges of my tattered bed, beginning to sweat, bracing myself for the pain. The grasshoppers' sweet music that normally lulled me to sleep was fruitless tonight. Moonlight shone on the clock resting upon my worn table, each tick causing my skin to crawl. I knew Mother would be wide awake in the next room, anxiously waiting, even though I'd begged her to sleep. Our compromise was she could stay awake and worry as long as she didn't enter my bedroom once the marking commenced.
??
??It wasn't excruciating at first. It began as a prick on my wrist, much like the sensation of Mother administering a shot. Slowly, it intensified. A little heat and mild knicks until it turned into razor sharp slicing. My entire left hand was burning. Fire, stabbing, searing, aggravating. I struggled to contain my screams, but it was useless. I cried out my anguish until finally my hand went numb. The relief was overwhelming. I released my tightened grip of the bed, my knuckles bright white even in the subtle light. Collapsing back onto my pillow, I forced myself to raise my hand high enough to read my wrist, to see my fate.
"BRT" was tattooed into my skin with the standard dark and flowing script. The surrounding skin was flushed, raw, peeling. It hurt like hell to touch, but I traced the letters with my other hand anyway. BRT. My future, my hope, my weakness. My soulmate.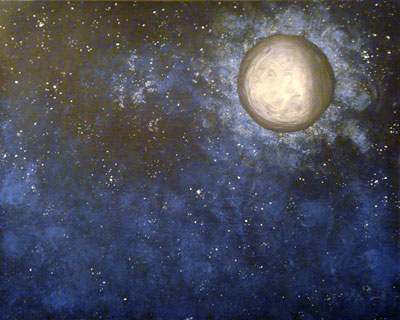 © Allison H., Vancouver, WA