halcyon waters.
September 15, 2013
Once there was a rain goddess who loved a moon prince dearly. And he loved her, more than all the stars in the sky.
Sadly their love was doomed: they could never be together. When the rain goddess called forth her storm clouds to cloak the night in her shimmering wet gown, the moon was obscured and disappeared from her sight. And when the prince bathed the earth in his loving glow, the rain clouds would not come out - trapping the goddess away from her lover - for they were afraid of the light.
Their separation filled the two with grief. In his sadness, the moon grew thinner and thinner. And the rain goddess wept copious tears in a fruitless attempt to assuage her pain.

This went so far that, one day, in a fit of terrible heartache, the goddess threw herself rom her perch in the heavens and drowned herself in the bottomless sea below. That night, the last sliver of moon finally vanished. The prince's devastation at the loss of his lover had burnt him out completely.

For a while, they were as broken marionettes; they hung in limbo. As the moon slowly summoned the strength to shine again, his muse discovered her new aqueous form as a part of the ever-swirling, ever-deepening ocean waters.
Then one night, she felt a bitterly familiar caress on her silvery surface. With a sudden aching in her breast, she rose up and lifted her eyes - and saw her moon prince above her, in his full, enchanting glory, calling to her from the skies she had forsaken in her despair. Overjoyed, relieved, she dissolved with happiness and flowed out to let him penetrate her depths. The beams of his halcyon light sparkled and shone in her blue darkness like the gossamer threads of their love.
Filled with desire, the rain goddess drew towards the shore with all her might; in sweet longing, she rushed up to her prince in a thousand perfect little waves, which chimed through the night air like bells. And when the moon led her back out to sea, she followed whence he travelled, a picture of utter surrender under his adoring gaze.

So it was that the rain goddess and the moon prince were joined for eternity - under cover of darkness like a dream, on the surface of those magic waters, with every star as their witness. And their first child was born of a flower with deep blue petals, which grew on the shore near where the goddess had fallen - a blossom which opened only at the silken touch of her father's light and was draped in luscious pearls of her mother's dew.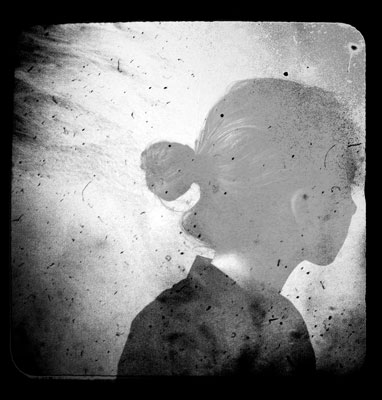 © Sarah M., Blairsville, PA