BREAKING NEWS!!!! *What aliens REALLY think about football*
October 11, 2010
BREAKING NEWS!!!! Intergalactic scanners have picked up on Athengon signals, and have obtained the contents of the latest update from a Athengon scientist studying on Earth.

The text is as follows, and has been translated into English by the best translation technology available to the Counsel of Earth.

______________________________________________________________________________________________

Seectur Almchec (Greetings Wise Counsel),

During my recent scientific expedition to the planet Earth, I have come to an interesting conclusion regarding America and the sport of football. Football – a sport in which armor clad male humans compete and attack each other for control of a quinex (a Athengon fruit) shaped ball – appears to be significant in the American human's social network.

First and foremost, football is a status symbol. The males participating and the females who cheer at the games enjoy an elevated position in the social hierarchy the exists in the human centers of learning. Football also appears to be a courtship ritual that has been developed over time by natural selection, as football players tend to achieve many potential females, with cheerleaders experiencing the same in reverse. Even when certain humans are unable to actively participate in the game, humans consider attendance without adult chaperones to be a coming of age ceremony, and this attendance is a staple in the lives of adolecents.

Additionally, and perhaps most importantly, it is my belief that football is a conditioning program. Players possess stamina, strength, speed, and coordination, while cheerleaders are agile, flexible, and in sync. It is possible that the development of these skills through football is intended to create an elite division of the population, perhaps for the purpose of galaxy domination. This possibility is vague, but should not be overlooked.

These conclusions have been reached after years of intense study, but more time allowed for this project will answer many of our remaining questions, and would be extremely beneficial for all Athengonians. The Athengon Bureau for Human Studies (ABHS) would greatly appreciate a government extension of this operation.

Posset tua aurious pucus es longet (May your ears remain long and green)

O?chµ Smeil¬ook, ABHS


The Counsel of Earth is doing all they can to analyze this document, and take appropriate diplomatic steps. We ask you to remain calm, and stay tuned. Thank you.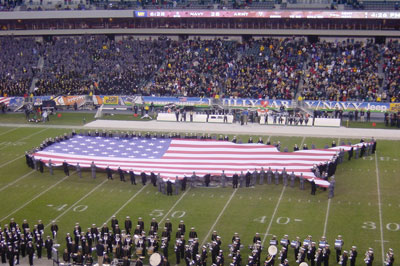 © Kristin B., Middletown, DE