Nayira: About and Preface
May 31, 2010
Preface

Edmund hates me now.That's the way it is supposed to be. He's a werewolf and I am a vampire. We are like ice and fire. Can't co-exist. Ferdinand created me. I am linked to him through blood and venom. Is it the reason I am unable to leave him? No, I don't love him. I love Edmund and will love him forever, but is it possible for us to be together?


About

" What is done can't be undone, Nayira. Forget about me....I can't stand you anymore. You stink! You are a vampire now.." Edmund gritted through his teeth and left me alone in the dark, cold forest. I was left with only one option, to go back to Ferdinand. But I didn't love him. How could I cheat?" What will I do now?" I asked myself.

A high school student, Nayira is shattered when her werewolf boyfriend disappears mysteriously. She escapes from her house one night to go into the forest beside their town, with hopes of finding him there. Instead, she gets attacked by a vampire and becomes a vampire herself. Unable to accept this reality, she refuses to live with the vampire who created her. When she meets her boyfriend again, he breaks up with her. And she decides to find a way to get her boyfriend back, but how can it be possible?...................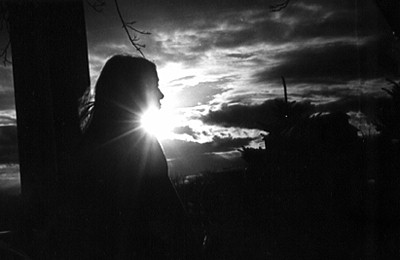 © Elizabeth G., Marblehead, MA