Emerald
January 25, 2010
I awoke in the center of a thick, black woods. There was a narrow cobble stone path leading east and west. Quivering trees caged the dim, never ending path guiding an unusual breeze through. This breath of wind was neither weak nor strong, yet it managed to pull a small pile of leaves up into the air and carry it down the eastern trail. I bounced up, stumbling as I arise. Trying to make the best of things, I trusted the leaves and ran down the eastern path. For hours I ran the blinding trail, the trees seemed to never cease. Sharp pains surged through my legs. Tensioning as I ran, each vein scorching as I took each step. It was frightening and the pain was unbearable. Blackness surrounded me, enveloping everything, pulling me down. I fell violently to the ground. Translucent tears rolled down my flushed cheeks. I was lost in everything. I lifted my head, the razor sharp drops of water falling to my shoulders, and I screamed. My calls for help only echoed in the vast array of meaningless trees. I wanted it to end. I wanted it to stop. But the truth was it never would stop. Amidst everything else that was happening, I began to hear a soft, angelic voice. A child's song captured every sound of the forest. I dropped my head down, letting my auburn hair fall over my face, listening, just listening. The song grew louder and louder. The feeling of a presence of someone else embraced my every instinct. Someone was there, coming to me, telling me something. I looked up and there my worst nightmares became a reality. My sister, my own flesh and blood, stood in front of me, looking down at me. At this sight I bounded up and backed away, examining what I thought was a blessing. This figure so familiar, had become an unknown being. Her clothes were tattered, ripped, and filthy. My wandering eyes fell to her feet where sharp deep cuts were shredded through the skin on the sides of her feet. Once pale white, they were now drenched in blood and agony. Behind her a trail of crimson red footprints lay stamped in the stones. Each one like the other. There was no difference. It was an exact reflection. They burned a blazing red that looked as if it could scald a child at the mere sight of it. It was burning me, inside and out. The pain she must have felt would seem to overwhelm her. Yet she did not show any sign of it. Instead she began to speak flawless words, almost unknowing they were.

"Emerald, you have been chosen to take my place"
her raspy yet angelic voice chanted. "As the protector of this land of dreams and nightmares"
I could only imagine exactly what she meant even though I had no idea what was going on, and why me.

"Beware greed, or you will become such as I, cursed to walk the endless road, and leave your blood in vain" she screamed, her hair sparking in the black unknowing breeze. "Fix my mistakes and save this world"

To be continued....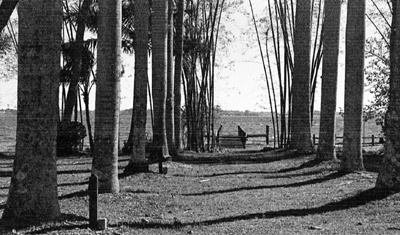 © Gizelle S., Miami, FL