The Encounter
July 29, 2017
The clock ticked loudly as she looked up and walked into the bright room. She was almost blinded by the bright light reflecting on her long gown covered with precious and rare jewels that were only found in the steaming mines of Saudi Arabia. When she could finally see, the room was crowded with princes, princesses, kings, and queens. Each one of these royal figures stared at her admiring her long hair made up of golden threads and her eyes as blue as sapphires and deep as the ocean. She was THE prettiest guest invited. The princes looked at her with their jaws hanging open, the princesses looked at her with envy and jealousy, while kings and queens stood in place with no expression at all. The whole court stood there in disbelief. Even the musicians stopped playing. The cooks heard the silence and stepped out the kitchen to see what was happening. Once they caught the girl's eyes they stopped cooking. It was as if the whole kingdom had stopped because of this mysterious girl's beauty. Not even an owl hooted.
Once the music resumed there was a whole line of princes to dance with this mysterious princess, but of course the king's sons Tedros and Edward were first. Before they started to dance Tedros introduced himself with a proud and noble voice: "Shall we dance? I am Tedros Edward Joseph Arthur the 3rd of Verdunia!" The princess blushed, and whispered from her balmy lips into the prince's ear: "It would be a pleasure to dance with you." Once they started waltzing across the starry ballroom floor, the first thing Tedros asked the girl was : "What is your name stunning princess? Your name is the same as that of my heart." The girl looked at him with her suspicious, blushing, and charming porcelain face and delicately said: "I am Cornelia Marie Rose Elizabeth of Gusnabia. Gusnabia is a very small country you know. In fact it is neighbors with Verdunia. I am very pleased to be the first royalty from Gusnabia invited to Verdunia. It is so strange how the two countries never had much contact. Perhaps because of political events. " "In that case," the prince said "all royalty of Gusnabia is welcome to Verdunia." The prince looked at Cornelia with a passionate face almost drooling, and was about to ask her something, almost like a proposal, until suddenly prince Edward Albert Joseph Arthur the 2nd of Verdunia pushed his brother to the side and hurriedly but proudly introduced himself clearly enough so that Cornelia wouldn't get him mixed up with his twin.
Prince Edward was staring at her admiringly and asked in a demanding voice: " Will you make this night more glamorous and pleasant by dancing with me, my beloved jewel?" As Cornelia did with all the princes she looked at him with her charming but shy face and delicately accepted. While they were dancing Edward was the only one that seemed to be enjoying it. Cornelia looked around the ballroom as if she were looking for someone...All night long until the dinner bell rang, Cornelia danced with several types of princes, handsome ones, ugly ones, intelligent, talkative, all the types you can imagine.
After all the princes had had a chance to dance with Cornelia, a trio of princess almost as beautiful as Cornelia walked up to her: "Hello, my name is Josephine Marie Alexandra of Zoltania. as you probably inferred, I am the princess and almost ruler of Zoltania. As you may not know, princes Tedros, Edward, and I have know each other ever since we were 4. Our two kingdoms will soon be united. The only thing left is for me to marry Tedros since he was born two minutes before Edward. Once we are married our two kingdoms can be united and we will live a Happily Ever After. However if an unknown princess like you jumps into the plot of the story, EVERYTHING with be ruined because of YOU! In that case I advise you pretend that you are not even here and be discreet. Watch out! NO princess is or will ever be better than me!" Josephine snapped. Cornelia didn't look offended at all she simply said: "Dearest Josephine, I am not trying to take any prince from you. I am simply being myself. I am so sorry if you misunderstood. In case you are wondering, I will not stop enjoying myself, because of a selfish princess like you. So, if you will please excuse me, I will be heading towards the dining
room." Once Cornelia left, Josephine's face became red as a tomayto and she stood in place with her jaw hanging open, and with an extremely envious face. "I'll get her back for this. Just wait and you'll see." Josephine exclaimed to her other two friends Samantha and Elizabeth.
Once the dinner bell rang the music stopped, and all royalty proceeded to the dinner table. Cornelia was calmly enjoying the ambiance until prince Tedros pulled her aside from the crowd and asked her to accompany him onto a small balcony covered with rose vines. Tedros kneeled down and pulled out a small box out of his bejeweled blue velvet coat. He looked out the window and down the balcony to make sure that no one was watching. He looked up at Cornelia with a hopeful look, took a deep breath and blurted out: " Cornelia Marie Rose Elizabeth of Gusnabia, will you marry me Tedros Edward Joseph Arthur the 3rd of Verdunia? I have never proposed to any princesses or anyone my entire life, so I hope I did it correctly!" he had a nervous and hopeful smile on his face. Tedros' eyes and Cornelia's met with the moonlight shining between them. Cornelia stared at the moon and then the roses, but finally at Tedros. She was worried she would make the wrong decision but she knew that this was her destiny. Cornelia closed her eyes as if making a wish, opened them and softly but happily said: "...Yes!" Tedros stood up and put the luxurious diamond ring on Cornelia's slim finger. Tedros and Cornelia were embracing each other on the balcony when the clock struck midnight. Josephine noticed that both of them were missing for supper. She looked through all the windows to find them, until she did. Josephine was SO furious because it was as if Cornelia had taken her place. Josephine didn't go talk to them, but she was planning her revenge.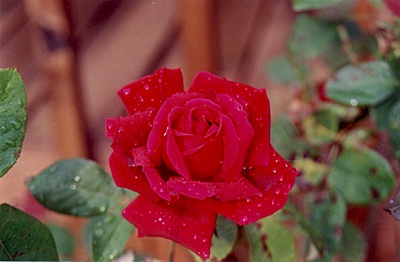 © Jami U., West Hempstead, NY