I love you
September 9, 2016
As I walked across the street the snow fell in my copper hair. I should've put on a thicker sweater or a jacket. Oh, well, I have work to do anyway. I begin crossing the snow filled field when I hear running. "Babe!" Is the last thing I hear before I am lifted above the ground and then knocked into the ground, softly. 
"I've missed you." He says as he buries his face into my hair. I've missed him too. 
"I've missed you too, it's been a little too long.", I say burying my face into his jacket for warmth. 
"It's the beginning of winter, let's go in! I'm cold.", I say giggling. 
"Fine, I've gotta do something first though", he says kissing my nose and picking me up off the ground. He takes my hand and leads me across the street. 
However, were going opposite of work. 
"Where are we going?" I say, worried. 
"You'll see.", he says nothing more. We walk the rest of the way in excited silence. 
Then, I see it. They're putting up the town Christmas tree. It's a beautiful sight. 
I sigh, and he looks at me. 
The next thing I know. He's kissing me. 
"I love you", we murmur together.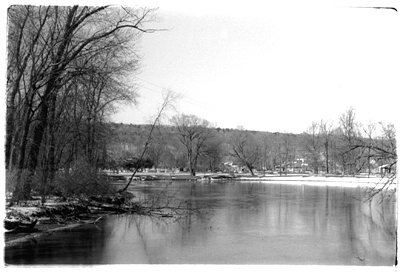 © Simon I., Lansing, NY