What is love?
June 24, 2014
What is love? As humans we are so naïve to believe that our tiny minds could possibly grow hands large enough to grasp the concept. Scientists are trying to decode it as if some sequence in our DNA could begin to explain why two people choose to spend the rest of their lives together. All I know is that it has been proven that your pupils dilate when you look at someone you love. Maybe it's so that I can see you better.

I don't mean the outside, though I enjoy that as well. I mean that my pupils get wider when I look at you so that my brain can absorb who you are. No matter how pretty a kaleidoscope is on the outside, if you look inside and it's brown and orange you won't buy it. I guess I mean that the inside counts too.

Love is supposed to make your heart beat faster. Like you give me wings around my heart that make it fly. Love gives you butterflies because when I hear your voice my stomach jumps as if thousands of insects were clashing against the pink walls trying to push out the words "I love you." There are lies about love too.

A common one is that love means never having to say you're sorry. If you love someone you have to say it more. Apologize for every person who has ever hurt them or done them wrong. They won't apologize, so even if you know the words won't heal the scars say it anyways. Let them know that someone is sorry for the pain they caused.

Some say love is a chemical reaction that happens in your brain. That is a half lie. Yes there is a certain response that happens in that watery mush that sends signals like music running through your veins screaming "hey you idiot this person is great go marry them and have ten babies!" Love is more than that though. Science could never explain what makes us choose our own individual mates. No matter how different.

A scientist will never be able to tell you why a hooker fell in love with a cop. Why a super model falls in love with a nerd. A scientist will never be able to explain all the things I love about you. A scientist can't explain that when you smile my heart wants to come out and hug that smile.

Here's what I know; when I see you the world around me dissolves like sugar in tea. The smallest of words such as "hello" becomes a symphony of catastrophic waves; each letter washing over me in your voice that could make a tiger purr. The feeling of your touch sends tingles in my body alerting me that an angel has been here. Although I may not understand love or where it comes from or what causes it I know that when I am with you I can move the oceans, the seas, and the heavens if that is what you desired because your happiness is like lightning; it lights up my dark nights.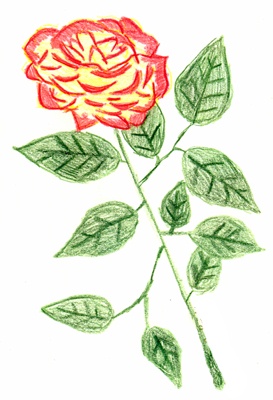 © Kelly Z., Niscayuna, NY